Packaging Material Physical Properties Tester GBH-1 Electronic Tensile Tester Features
1. Versatile functions, interface and operation modes; multiple parameters setting.
2. Computer controlled, online display of test result, auto data storage and analysis, multiple curves record, zoom in/out, computer print.
3. Modularized, can extend function.
4. Control module can be built in (for simplistic structure and saving space), or be installed external (for easy upgrade, maintenance, and independent working without computer)
5. 3 levels of security protection.
6. High sampling speed (100 times/s)
7. GBH-1
Electronic Tensile Tester
adopt imported
Core part
, with high precision and durable.
8. Table standing design for sitting operation, easy and comfortable.
9. Various clips optional for different test purposes.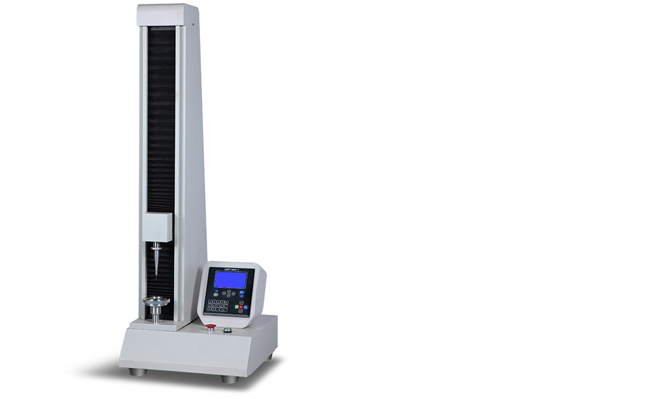 Universal Tensile Measure Instrument Application

To test the traction, stripping, sealing, tear, piercing, compression, bending, and cutting strength of plastic film, composite film, tape, soft packaging material, rubber sheets, paper, non-woven fabrics and other packaging materials, widely used in industries of plastic films, packaging, pharmaceuticals, food, inspection agency, research institute, college and so on.
GBPI Electronic Tensile Tester Comply to below standard
GB/T8946, GB 8808, GB 13022, GB/T1040, GB4850, GB/T7753, GB/T7754, GB/T453, GB/T17200, GB/T16578.1, QB/T1130, GB/T 2791, GB/T 2790, GB/T 2792, GB/T 7122, GBT 10004, GB/T 17590, JJG 139, GB/T 6344, GB 10808, YBB00112003, YBB00102003, YBB00132002, YBB00202004, ASTM D828, ASTM E4, ASTM D882, ASTM D1938, ASTM D3330, ASTM F88, ASTM F904, ISO 37, JIS P8113, QB/T 2358
UTM Technical Specifications
Force range 0~500N (0~3000N optional ), 1500% elongation
Force accuracy within ±0.5% of the displayed value (grade 0.5)
Test speed 0-500mm/min (infinitely variable speeds)
Displacement within ±0.5% of the displayed value
Test width range 30mm
Travel distance range 800mm
Instrument size 600×600×1300mm
Power 1000W
Weight 70kg