Brief introduction: COF(Coefficient of Friction Tester) is for testing the Static Coefficient of Friction & Kinetic Coefficient of Friction.
Where it use: Flexible Package Industry, Foil films industry, Food&Package inspection institute, Higher education laboratory.
What material it test: Plastic films, Aluminum foil, Rubber, Paper, Fabric,PP woven bag,etc
What standards it follow:
ASTM 1894: Standard Test Method for Static and Kinetic Coefficients of Friction of Plastic Film and Sheeting
ISO 8295: Coefficient of static friction of corrugated and solid fiberboard
TAPPI 816: Plastics film and sheeting determination of the coefficients of friction
What GBPI do:
GM-1 Coefficient of friction tester : Display over 10 years in the market,independently test without computer
GM-4 COF Analyzer : New innovate in recent 3 years, Touch screen display and print out test report.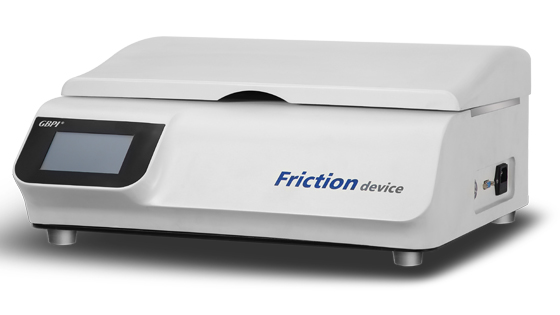 What GBPI Guaranty:
1. One year software&hardware warranty
2. CNAS laboratory and Standard film (Highest level tech in China)
3. Free training & whole life after-sales service support