GBPI is a professional manufacturer focused on developing and producing packaging material test instruments such as Water Vapor Permeability Analyzer,Oxygen Permeability Tester,Gas Permeation Analyzer,Universal Tensile Measure Tester,Coefficient of Friction Tester,Heat Seal Tester and so on Overall Programme of Packaging Test Solution. Founded in 2002, the company has received IOS9001 certification and recognized as high-tech enterprise and software enterprise by national authority. We hold numerous technology patents and software certificates from the national authority, and gained awards for technological progress.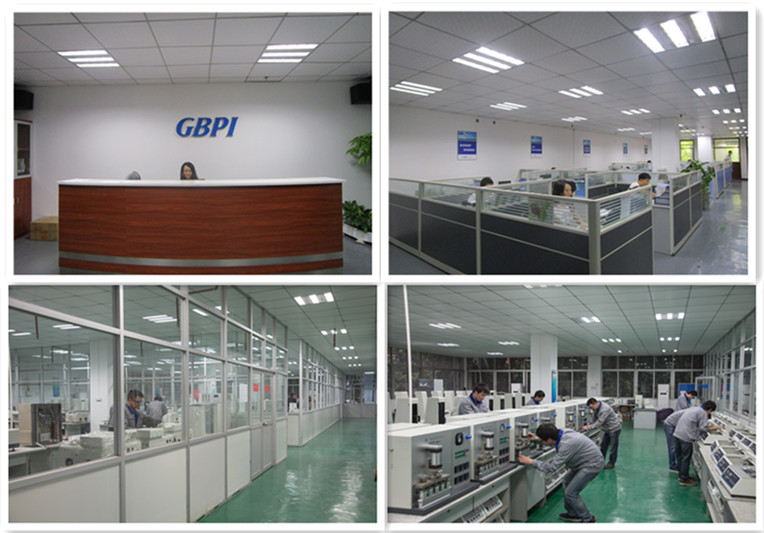 Cooperation
GBPI is China National Reference Laboratroy Test Service Provider,we pass National CNAS Laboratory certification.
We are the lab solution provider offering qualified instruments like water vapor permeability tester,oxygen permeability tester,gas permeability tester,tensile strength tester,heat sealing tester,coefficient of friction tester and other packagingtesting equipment for the food, pharmaceutical, personal care chemical product, packaging, printing industries, inspection agency, research institution and college. Our instruments are running well in over 3000 laboratories to guarantee the highest quality and save cost for customers. We are increasingly gaining good reputation for our high quality product and service among worldwide customers in recent years.

R&D department
With over 1000m2 laboratory and developing center. The experts and technical team come from chemical, electronic, mechanical and software field abroad and domestic. We've been continuously researching and developing new products and improving current products, and provide the best technical service for you. It is our honor to be a technical innovation enterprise and gain the government support.

Corporate culture
Our management philosophy is solidarity, integrity and diligence. We organize various training programs and seminar. We value our talents and people and adopt humane management policy. Our benefits are greatly granted to R&D, sales and service personnel. Our corporate culture consists of core values, mission and vision.

☆Core values
Product quality is our life, customer satisfaction is our aim.

☆Our mission
Packaging is the last stage of quality guarantee of food, pharmacy, personal care chemical products and so on. GBPI aims at quality control and, through physical testing on all kinds of flexible packaging, ensure packaging quality conforms to national or international standards.

☆Our vision
Our vision is to enable the world's flexible packaging industry to control the quality of their products and reduce enterprise cost by using our testing technology, solution and equipments.

Service & Support
24 hours sales and technical service for international and domestic customers; local agent and office provide instant support; technical and after-sale service team help you solve all the problems for easy operation and friendly use. We are thankful for customers' support and staff dedication to continued success.