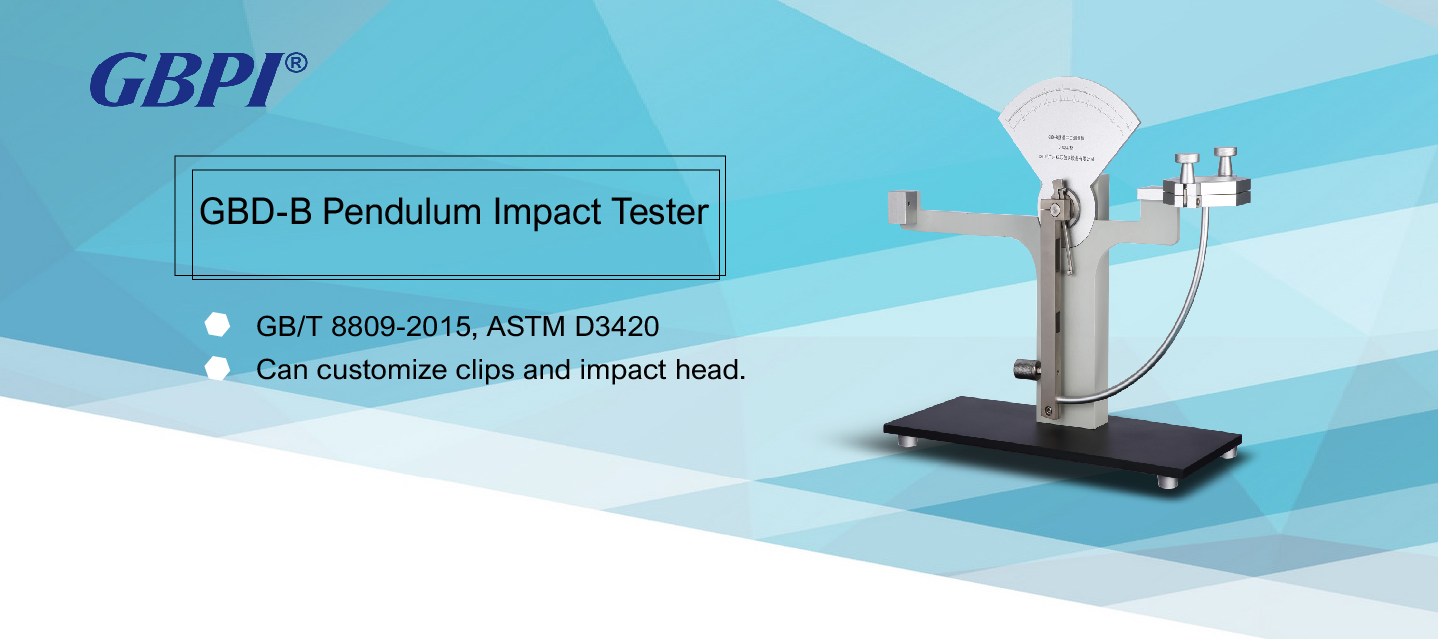 For many beginners who do not know how to operate the pendulum impact tester , GBPI packaging test instrument consultant will introduce you the basic steps of the pendulum impact tester
The following are the operating steps of the basic pendulum tester:
1. Measure the thickness of the film sample according to the relevant standards, measure a point at the center of all the samples, and take the arithmetic average of 10 samples.
2. Select the punch according to the required anti-pendulum impact energy of the test, so that the reading is between 10% and 90% of the full scale.
3. Calibrate the instrument according to the rules of instrument use.
4. Flatten the sample and place it in the holder for clamping. There should be no wrinkles or excessive tension around the sample. The impact surface of the 10 samples should be consistent.
5. Hang the pendulum on the release device, press the key to start the test, make the pendulum impact the sample, do 10 tests in the same procedure, and automatically calculate the arithmetic average of the 10 samples after the test.
Equipment use: It is professionally suitable for accurate determination of the pendulum impact resistance of plastic film, sheet, composite film, metal foil and other materials.
Guangzhou Biaoji Packaging Equipment Co., Ltd (GBPI) is founded in 2002 and located in Guangzhou Economic Development Zone. The company is a professional manufacturer focused on developing and producing packaging material test instruments , mask testing instruments , Material transmittance test equipment , third-party inspection, standard reference material supplier and provider of other products and services. We devote to provide overall, professional, and superior products and services for the pharmaceutical, food, personal care chemical product and packaging industries, inspection agency and many other industries.