In recent years partly due to environmental concerns, most plastic bags used at supermarkets, conveniences stores, and other locations, and residential garbage bags, are made of polyethylene or polyethylene mixed with calcium carbonate. To improve their usability, they are made with materials optimized for certain performance or strength characteristics, such as low-density polyethylene to provide tear resistance and flexibility, or have a dual-layer construction to offer both stiffness and flexibility.
Mechanical properties of thin plastic sheets such as tensile strength, and elongation are determined for design purposes and product comparison. Tensile strength of plastic sheets is the measure of how a plastic film responds to being pull. For applications that use thin sheet plastic, such as trash bags, tensile strength is a comparable measurement of how much heavy garbage can the bad hold before it breaks. On the other hand elongation of plastic sheet or film used for the garbage bag is the measure of how much the bag will stretch when it is full. Measurements of thin film plastic tensile properties are important to the application which the material is being used. In plastics, there are many stress-strain relationships that can be engineered by changing the composition and manufacturing process of the thin plastic film. Ultimately, the purpose of specific tensile properties of a specific plastic film are meant to meet a product requirement or design specification.
There are a multitude of ASTM standards that govern the basic properties and performance of flexible packaging material. These standards account for everything from simple, single material films to multi-material, anisotropic constructions and help to characterize such properties as tensile strength, tearing resistance, and puncture energy. For Tensile strength test, Usually as per ASTM Standards like ASTM D882 Tensile Testing for Thin Plastic Sheeting and ASTM D638 Tension Testing for Plastics.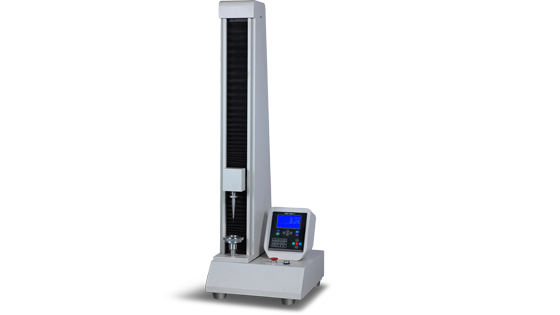 GBPI Focus on instruments quality control and strictly quality control system makes us stronger and growing faster. Overall packaging testing solutions expert for your choice, your best packaging material testing solution supplier, GBPI Universal Tensile Tester GBH-1 is ideal for testing the strength, elongation, Puncture and other mechanical characteristics of polymer materials, including films.