Aluminium foil is a key material for the packaging industries. It is ubiquitous in many packaged product forms, such as milk or juice cartons and the blister packs dispensing pharmaceutical tablets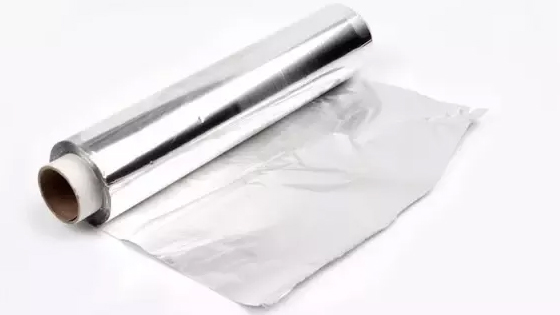 The composition of aluminum foil packaging bag is usually pet/al/pe, the material thickness ratio is 12:7:40, at room temperature can guarantee the oxygen transmittance is 0. Food Aluminum Foil Bags Since oxygen is not through, let alone water vapor, so he has moistureproof performance is reasonable. Because of its barrier performance is so good, can be effectively applied to long-term storage of food packaging. Common is a lot of cooked meat products inside the vacuum aluminum foil bag. 1, cooked food products easily spoiled stale. Need to be able to withstand high temperature, extended shelf life, can avoid light and so on. and aluminum foil bag just have these advantages, so the choice of aluminum foil bag packaging deli products very advantageous.
For Pharmaceutical packaging,we mainly use aluminium foil for the main material.As aluminium foil with perfect barrier properties like high barrier oxygen barrier and water vapor barrier transmission rate,that can greatly improve pharmaceutical tablets shelf life and keep human beings healthy.So how can you make sure your aluminium foil with good barrier properties during production process.
GBPI focus on packaging testing equipment over 16 years experience and our infrared sensor water vapor permeability tester and Coulomb Electricity Method oxygen permeability analyzer can greatly help you to measure your aluminium foil barrier properties