K Fair 2019, the biggest and most famous international trade fair for plastics and rubber industry, will again gather all the leaders in the sector of plastic and rubber from 16 to 23 of October 2019 at Messe Dusseldorf.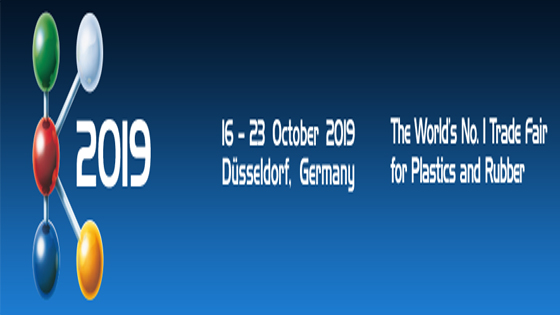 K Fair main products categories including plastic and rubber raw materials,semi-finished products,technical parts and reinforced plasticts,Machinery and testing equipment for plastics and rubber industries etc.
As we all know,nowadays almost all of our packaging materials are the key to our human being safety.So a high quality packaging material is highly requires for the market.A wide range of physical, barrier and thermal testing of plastic packaging materials must be undertaken during their production.
For the plastic industrial,they must test some physical properties like Coefficient of Friction(COF),Seal Strength,Tear Resistance,Tensile Properties(Elongation,forced at break etc),and also most important testing item should be barrier properties like plastic film water vapor transmission rate test and oxygen transmission rate test.So is there any packaging testing equipment factory attend the K Fair?
Yes,our GBPI Packaging Testing Equipment will exhibite at K Fair and help you to solve all the testing items out.GBPI will exhibite our popular packaging testing instruments model at K Fair,including GM-2 COF Tester for testing plastic Coefficient of Friction;GBB-A Heat Sealing Tester for measure plastic seal strength;GBH-1 Universal Tensile Tester for analysing plastic tensile properties;W203 Water Vapor Permeability Tester with infrared sensor detecting to measure plastic film water vapor transmission rate;Y310 Oxygen permeabililty tester for testing plastic film oxygen transmission rate.And our new design ZF1800A total migration tester will also be shown on K Fair.You are warmly welcome to visit our Booth at Hall 7.2 B27