Packaging material tear property is one of the most important testing property for the laboratory testing. Tearing strength testing can be applied in plastic film, paper and textile industries. It is used to describe how well a packaging material can bear the effects of tearing. Elmendorf tear is a common method that is used to test packaging material tear resistance
With over 17 years' experience as the pioneer manufacturer of the Elmendorf tear tester, GBPI tear testers are recognized as the standard home and abroad. Based on the classic design, the GBD-S tear tester combines proven reliability with advanced electronics to provide complete control over your tests and deliver an unparalleled range and quality of data. Our GBD-S Digital Elmendorf Tearing Tester takes the Elmendorf method and is used to determinate tearing resistance property of films, sheets, flexible waterproof films, woven materials, polypropylene, polyester, etc.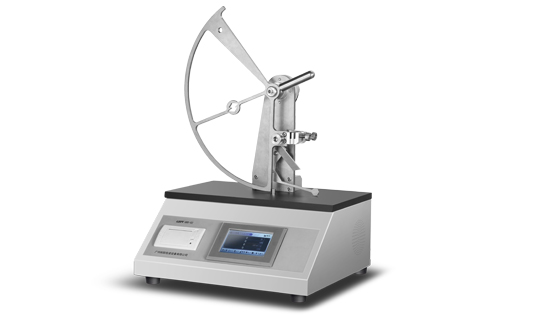 GBD-S Tear Tester technical specifications
1. Pneumatic specimen clamping and pendulum automatic release
2. Contact area and pressure are standards conformed.
3. PLC control and touch screen operation
4. Data auto statistics, storage and micro printing
5. RS232 port and software (Optional)
GBPI packaging testing equipments meet home and abroad customers testing standards requirements, GBD-S Elmendorf Tear Tester Adheres to international ASTM Testing Standards: ASTM D295, ASTM D752, ASTM D4247, ASTM D1424, ASTM D1922