Packaging materials impact resistance properties is critical during packaging products shipment, good impact resistance packaging materials can greatly help customers extend their packaging products shelf life. Thus falling dart drop impact tester needed for this properties testing.
Falling dart impact is a traditional method for evaluating the impact strength or toughness of a plastic film. This test uses a single dart configuration and a single drop height, while varying the weight of the dart. Test results can be used either as a quality control evaluation or for end use comparisons.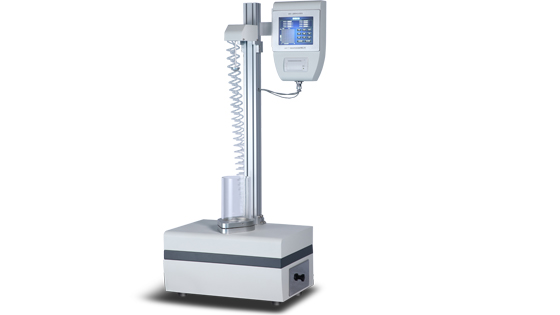 GBPI focus on helping packaging industries customers to improve their packaging materials quality control, GBD-L Falling Dart Drop Impact Tester apply to the measurement of the impact resistance of the plastic film, sheet and other materials of packaging industry, film manufacturers, packaging materials testing organizations. LCD automatic data processing and result report can be printed.
ASTM D1709 - Method A
Dart 38.1 mm diameter
ASTM D1709 - Method B
Dart 50.8 mm diameter (stainless steel)
Dart drop impact tester is very easy to operate, A pneumatic sample clamp is used to secure the specimen in place for ease of operation and operator safety. The operator needs to simultaneously activate dual switches mounted on either side of the instrument to engage the clamp and initiate the free falling dart. In addition, the dart drop tester provides a dual clamping sequence. The first phase utilizes low-pressure to safely clamp the sample by a high-pressure clamp prior to testing. The final phase of the test is completed with an automatic dart release