BOPP (Biaxially Oriented Polypropylene) film is a popular packaging material which has a wide range of applications, such as tasteless, transparent and non-toxic. BOPP film has the features of moisture barrier property, optical performances, heat seal property and it is very popular. The tests of BOPP are the judgment for BOPP film performance. More and more cigarette companies produce BOPP cigarette film at present.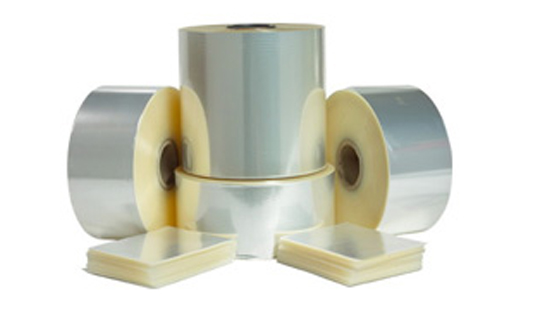 Uses of BOPP Films?
1) Flexible packaging
2) Pressure sensitive tape
3) Printing and lamination
4) Stationary
5) Metallising
6) Flower sleeves
7) Cable wrap and insulation and More Uses....
BOPP Films Features and Benefits?
1) Easy stretchability enables fast and smooth processing on high speed FFS (Form, Fill & Sealing) or other machines
2) Low tackiness and easy jaw release provide good runnability on packaging machines
3) Low amorphous fraction resulting in low xylene extractables
4) Low blooming of amorphous and low Mw (molecular weight) fractions and additives, giving stable surface properties
5) Low migration for metallised film
Main testing items for BOPP Films to ensure quality control
Moisture Barrier Property Testing
High moisture barrier property performance of BOPP film is necessary. Currently, the factor is not fully noticed by the manufacturers. Now there are more and more ways to test moisture transmission rate for materials.But the best way to test moisture transmission is to use GBPI water vapor permeability tester W403,this WVTR Analyzer eqquipped with infrared sensor which can 100% detect the moisture transmission.
Thickness of BOPP Film
Thickness of biaxially oriented polypropylene film is the basic film performance index. The thickness will influence the tensile strength and permeability of the film as well as the following procedures. Thicker film has better stiffness with better visual performance. However, the cost would be great. In order to find a balanced solution, the thickness analyzer of high accuracy is needed. When testing the thickness in different ways, deviation should be controlled within 3%. At the same time, the edge thickness of BOPP film has to be measured.GBPI BOPP Film Thickness Tester GH-D is a high precision digital thickness tester,easy to operate and measuring result displays as number,and could be connected with computer for automatic control.
Heat Seal Strength
BOPP film is required to have high heat seal strength and wider heat seal scope, in order to improve packing speed and proper operation. If the heat sealing temperature is higher, it would lead to wrinkle because of increased BOPP film shrinkage. Thus, proper heat seal temperature should be chosen so as to avoid unstable heat seal, wrinkle and other phenomena. The heat seal style of BOPP heat sealing film is heat-pressure seal. It means to heat seal at certain heat seal temperature, pressure and period. Heat seal testing is a test of the lowest heat seal separating force. Nowadays, with the development of the packaging machines, low temperature heat sealing film are more popular, which requires the heat seal strength above 1.5N/15mm. GBPI GBB-F Five-point Heat Seal Strength Tester is for testing the temperature,pressure,time and strength for heat sealing.
GBPI has more than 16 years of flexible packaging testing equipment manufacturer, providing its customer the most advanced range of packaging testing equipment in China. GBPI Main Products including water vapor permeability tester,oxygen permeation analyzer,tensile tester,COF Tester,Heat sealing tester etc.