As we all know that Some of the factors that need to be considered in selecting films for food packaging are discussed. It is essential to gather information about the way the product fails, while selecting appropriate films for food packaging. Appropriate films are essential for food packaging, due to the rise in flexible-packaging applications and in retail sale of processed, snack, and convenience food products continues to drive the need for improved packaging barriers, which favors the selection of metallized films. The selection of appropriate metallized films can bed determined from knowledge of product failure modes and barrier-property profiles of these films. These factors are also significant for pharmaceutical packaging, which need the same barrier profiles to maintain the quality of drug products
Metallised films (or metalized films) are polymer films coated with a thin layer of metal, usually aluminium. They offer the glossy metallic appearance of an aluminium foil at a reduced weight and cost.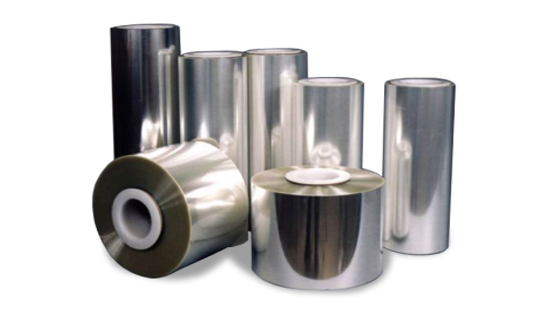 Both metallised PET and PP have replaced foil laminates for products such as snack foods, coffee and candy, which do not require the superior barrier of aluminium foil. Metallised nylon and polyethylene are used in the meat export market. The controlled permeation extends shelf life.
Metallised films are used as a susceptor for cooking in microwave ovens. An example is a microwave popcorn bag.
Many food items are also packaged using metallised films for appearance only, as these produce a package with greater sparkle when compared to competing products that use printed paper or polymer films
So up to now,how can the film factory or film user to confirm the quality of the film to meet their requirements? GBPI Packaging Testing Instruments solution can greatly help you solve this out.
GBPI Design and Manufacture flexible packaging testing equipment over 16 years.Our water vapor transmission rate tester W403 and Oxygen Permeability Analyzer Y310 popular home and abroad,this two testing instruments can greatly help you to measure your films water vapor and oxygen transmission rate.And our other packaging testing equipment like tensile tester,heat sealing tester,coefficient of friction tester and so on are very popular for testing films physical properties.