GBPI Oxygen Permeabililty Tester Y310 Features:
1. Coulometric sensor method: the main national method, the general international method.
2. Automatic temperature monitor, program controlled temperature increase and decrease, precision: 0.1℃.
3. Humidity control: dual gas flow method, stable, precision 1%RH; gas flow auto compensation.
4. Y310 Oxygen Permeation Analyzer test range can extend to 260000 cm3/(m2·24h) by installing extra fittings.
5. By installing extra fittings, can extend function to test finished packaging product, such as plastic bowl, bottle, bag and so on.
6. With quick test function.
7. Can extend to maximum 12 chambers.
8. Standard gas calibration and standard film calibration.
9. Three chambers can do independent test and independent report for two different samples; support cross testing of two chambers.
10. Built-in computer, can work without external computer.
11. Touch screen.
12. Auto judgment and auto stop.
13. Sensor auto protection.
14. Real time display and auto record of curves and data of transmission rate, oxygen density, humidity and temperature.
15. Will not change the properties of test sample during testing; support continuous testing in certain temperature and humidity.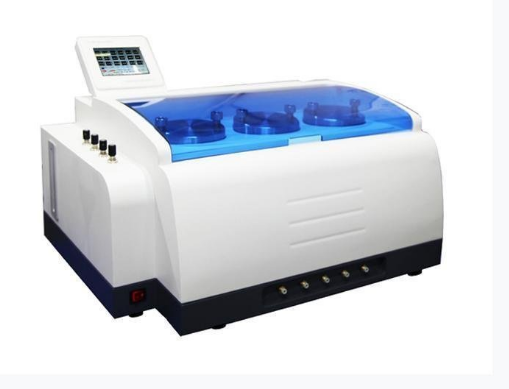 Y310 Oxygen Permeability Analyzer is to test the oxygen transmission rate (OTR) of films or sheets materials.
Oxygen Transmission Rate (OTR) Tester Applied to:
1) Plastic film, composite film, aluminum foil, aluminized film,etc;
2) Sheet, panel, rubber, ceramics,etc;
3) Packaging containers, such as:glass, bottle, cans, boxes, etc;
4) Expanding application: solar panel, LCD film, medical patch, etc.
Widely used in quality inspection organizations, drug control institutions, research institutes, packaging, thin film, food companies, pharmaceutical enterprises, personal care industry, electronics industry and so on.
Y310 OTR Analzyer Technical Specification:
| | |
| --- | --- |
| Test range | 0.02~16500 cm3/(m2·24h)(film)max possibility by adding veil: 260000 cm3/(m2·24h) |
| Test accuracy | 0.001 cm3 |
| Temperature range | 15~45℃(5~50℃ Optional) |
| Temperature accuracy | ±0.1℃ |
| Humidity range | 30~90%RH, 100%RH |
| Humidity accuracy | ±1%RH |
| Number of test sample | 1~3 pcs |
| Test area | 50.24cm2 |
| Sample size | Φ100mm |
| Sample thickness | ≤ 3mm |
| Carrier gas | 99.999% N2 (user provide) |
| Gas supply pressure | 0.1~0.2 Mpa |
| Carrier gas port | 1/8 inch metal port |
| Power supply | 220V 50Hz |
| Power | 750W |
| Instrument size | 700mm × 560mm × 370mm |
| Weight | 100kg |
Y310 Oxygen Permeation Analyzer Configuration and Software
Main machine body, software, communication cable, Φ100 sample cutter, 1/8 inch copper tube, sealing grease, clip connector, water injector, spanner, standard test plate
User provide: nitrogen (99.999%), oxygen (99.999%), pressure releasing valve, computer
Optional (for purchase): test accessories, standard film, sealing grease, special clips, pressure releasing valve, computer
1. Y310 Oxygen Permeability Tester adopt specialized software.
2. Support workflow testing, can set workflow freely.
3. Visual display of experiment data and curves of temperature, humidity, pressure and transmission rate.
4. Easy to use, wholly automatic.
5. Powerful data analysis; can distinguish external disturbance not to affect testing.
6. Can option to display or not display various curves.
7. Intelligent error correction to prevent wrong operation.
8. By manual operation, user can enlarge any part of the interface and curves to make detailed analysis.
9. Support quick test.
10. Support online diagnosis.
GBPI Y310 Confirms to standards
GB/T19789-2005、YBB00082003-2015、ASTM D3985、ASTM F2622 、ASTM F1927、ASTM F1307、ISO 15105-2、DIN 53380-3、JIS K-7126-B