W303 water vapor permeability analyzer comply to the below standard
Water Vapor Transmission Rate(WVTR) Analyzer
(ASTM E96) is applicable in water vapor transmission rate analysis of barrier materials such as plastic film and laminated film. GBPI has
Water Vapor Permeability Tester
that comply with Infrared detection sensor method, electrolytic detection method and gravimetric test method respectively. GBPI
Water Vapor Transmission Rate Analyzers
conform to standards of GB/T 1037-1988、GB/T 16928-1997、ASTM E96/E96M-2016、ASTM D1653-2013、TAPPI T464、ISO 2528-1995、DIN53122-1、JIS Z0208-1976、YBB00092013、YBB00022015、YBB00112015、YBB00102015
GBPI Water Vapor Permeation Tester Widely used in quality inspection organizations, drug control institutions, research institutes, packaging, thin film, food companies, pharmaceutical enterprises, personal care industry, electronics industry and so on.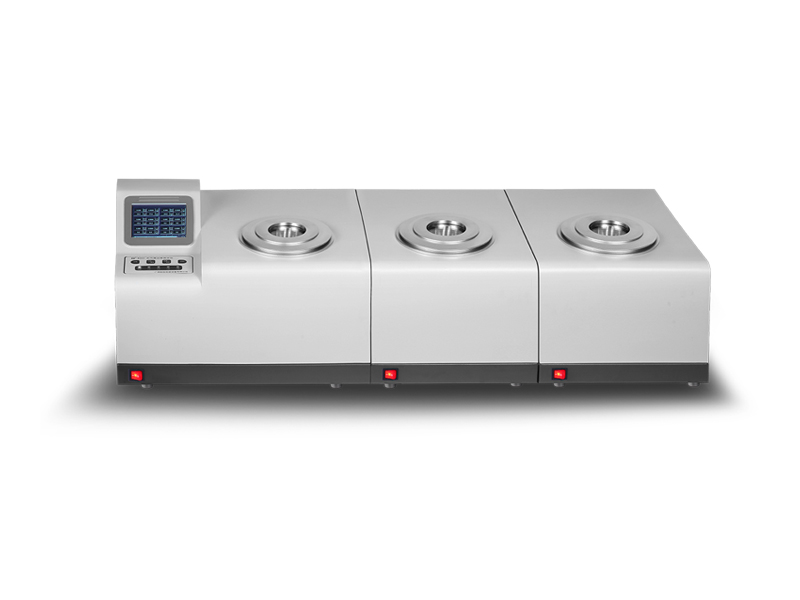 W303 WVTR Analzyer Features
Precise & Reliable
High precision sensor, continuous data collecting, accurate and dependable.
Test accuracy reaches 0.001 g / (m2·24h), which stays in leading position of the industry.
Adopt the only Standard Films in the industry which are authorized by AQSIQ and developed by GBPI to verify the instrument, and the data are 100% reliable.
The discreteness of data for the same sample is less than 5%.
Multi-testing Chambers to test samples flexibly and Efficiently
Three chambers with unique sensor in every chamber. Can stop any one of the chambers to change sample, which can effectively enhance the test efficiency.
Three chambers can test three different samples.
Can extend to the maximum of six chambers. Every chamber works independently.
Easy Operation and Realtime Curves Exhibition
Fully automatic operation, One-click test, automatic judgment and automatic stop.
Supported by professional software. Software interface is simple and easy to operate.
Built-in operating system, can work independently without computer.
Curves of temperature, humidity, weight and transmission rate, real time display and zoom in/out.
Professional test report, can be exported in Office or PDF formats easily.
Advanced Technology
Configured with a 7-inch color touch screen for setting parameters, display curves and report.
Temperature control adopts international advanced electromagnetic technology. Program stepping controlling makes the temperature rises and drops automatically.
Carry cutting-edge ARM controlling system, running independently without computer.
Automatic over range protection.
Humidity control utilizes proportioning dry and wet gas, performing excellently.
Parameters are locked with password automatically.
Wide Test Range
Add external fittings for packaging container test, being able to test bag, pouch, bottle, can, bowl,aluminum foil, aluminum-plated film, and many other packaging containers.
The only tester in the industry that can test High barrier materials like aluminum foil and aluminum-plated film.
Professional Calibration
Adopt two calibrating methods: Weight calibration and standard film calibration. Configured with appropriative mouthpiece of temperature and humidity.
What kind of Configuration GBPI Supply for the water vapor transmission rate tester
Mainframe, software, communication cable, sample cutter (Φ90mm), calibration weight (200g), permeation dish, desiccant, spanner, mouse

Optional:Accessories for testing packaging containers, standard film, dual gas flow humidity controlling device, computer