What is Gas Permeability Tester Application
GBPI Gas Permeability Analyzer N530 adopt Pressure differential method,used to test the gas (O2, N2, CO2 etc) transmission rate (GTR) of packaging materials, such as plastic film, composite film, coextrusion film, aluminum-plated film, aluminum foil, infusion bag, sheets, paper, paper board, solar battery panel, cellophane, ceramics and porcelain, and various containers such as bag, pouch, bottle, can, bowl, box, widely used in the industries of food, pharmaceuticals, personal care, household, electronics and so on.
N530 Gas Permeability Analyzer Features
1. Adaptable to environment, not affected by environment temperature.
2. Applicable to high barrier material and low barrier material; can test aluminum foil.
3. Real time curves display of transmission rate, pressure, pressure difference and temperature.
4. Simple software interface, easy to use, auto save data and report, can print curves.
5. Wholly automatic, over pressure protection, multiple safety protection.
6. Standard film calibration and pressure calibration.
7. Excellent hermetic sealing of test chamber, can test ceramics and porcelain.
8. Temperature control: International advanced electromagnetic technology, program controlled, automatic temperature rise and fall, speed adjustable. Precision 0.01℃.
9. Automatically keep pressure difference.
10. N530 Gas Permeability Tester adopt unique chamber and gas flow design, specialized sensor, high precision and stability.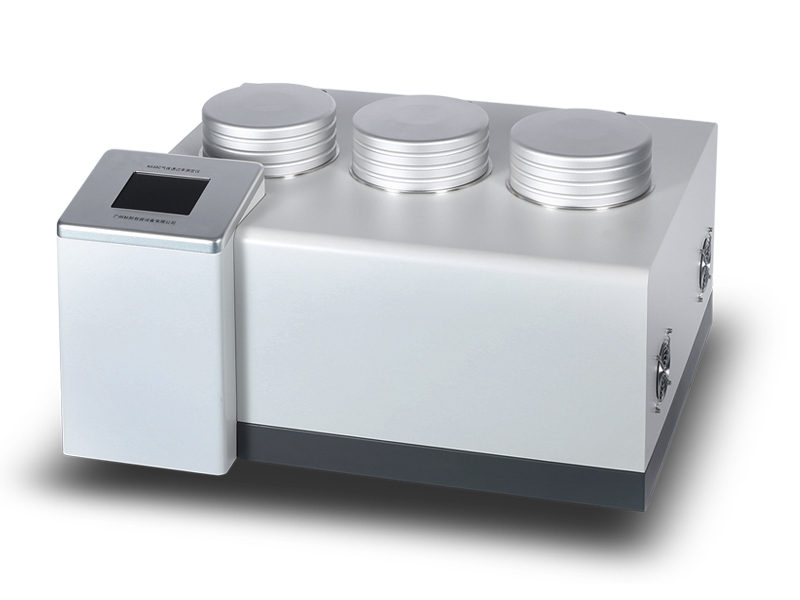 Real-time Curve of N530 Testing Gas Transmission Rate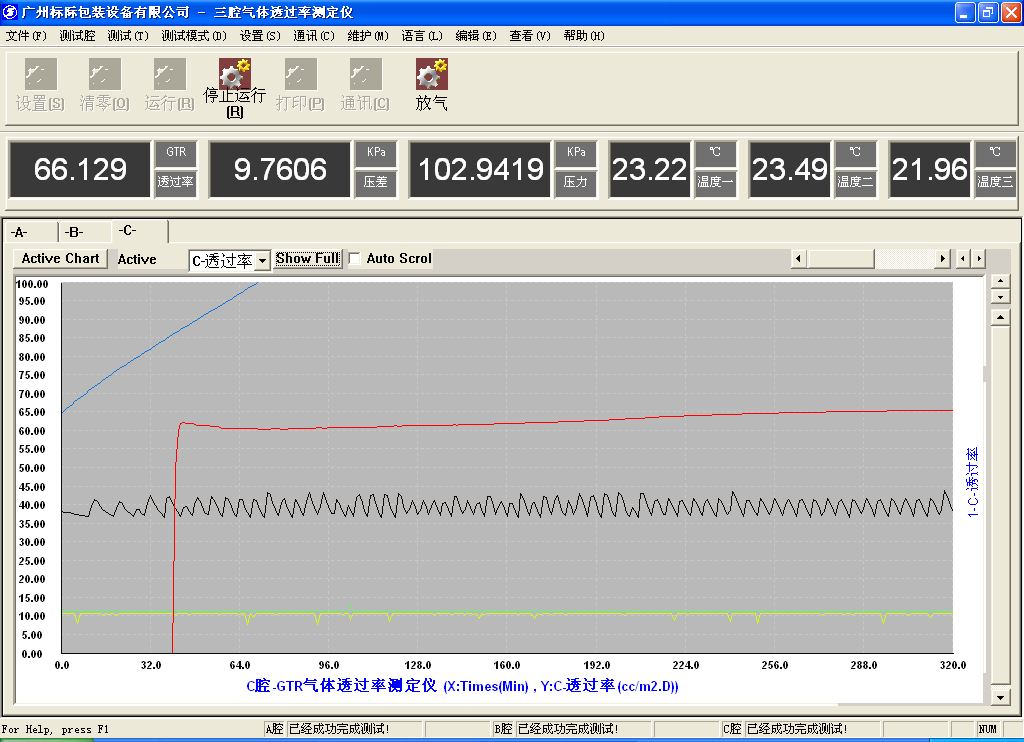 Technical Parameters of N530 Gas Permeation Analyzer
Testing range: 0.02~50000 cm3/(m2•24h•0.1MPa)Max possibility by expanding the volume: 600000 cm3/(m2•24h•0.1MPa)
Test accuracy: 0.001 cm3/(m2•24h•0.1MPa)
Temperature range: 15~60℃
Temperature accuracy: ±0.1℃
Vacuum degree: <20Pa
Vacuum resolution 0.01Pa
Test pressure -0.1~+0.1MPa
Gas supply pressure 0.2~0.8MPa
Gas port 1/8 inch rubber tube
Test gas O2, Co2, N2, etc
Test area 50.24 cm2
Sample size Φ110 mm
Sample thickness ≤2mm
Instrument size 3 PCS(can be expanded to more)
Instrument size 800 mm×560 mm×400mm
Weight 100kg
Power 1000W
Power supply AC 220V,50Hz