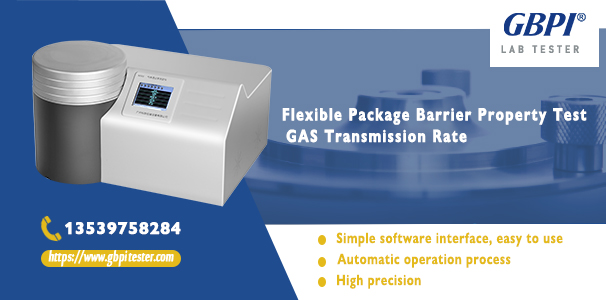 Functions and applications
This N500G Gas Permeability Analyzer is for testing the gas transmission rate (GTR) of following packaging materials,
① Films, such as plastic film, composite film, coextrusion film, aluminum-plated film, aluminum foil, etc;
② Sheets,such as various sheets and plates;
③ Containers,such as bottle, bag, bowl, and tube,etc;
④ extensive application,such assolar panel, LCD display film, medical patch, etc.
Working principle
Differential-pressure method. Fix the test sample between the upper chamber and lower chamber, vacuumize the whole gas circuit by vacuum pump, and add some experimental gas in upper chamber to generate constant differential pressure. The gas molecules penetrate through the sample from higher pressure room into lower pressure room, then the system monitor the pressure change in lower pressure room and calculate the gas transmission rate.
Instrument features
Design as principle of differential-pressure method GB/T1038, and compatible with YBB00082003、ASTMD1434 and so on;;
Built-in computer, can work without external computer.
Automaticoperationprocess; computer software can display testing data in real-time;
Authority management and data trace for software configuration to ensure data safety;
High precision, can test high barrier samples.
Guangzhou Biaoji Packaging Equipment Co.,Ltd is a professional manufacturer focused on developing and producing mask testing instruments and focused on developing packaging material test instruments . and spouting machine Founded in 2002 the company has received IOS 9001 certification and recognized as high-tech enterprise and software enterprise by national authority. We hold numerous technology patents and software certificates from the national authority, and gained awards for technological progress.