Whether you are manufacturing personal protective equipment (PPE), such as surgical masks, face shields and respirators, under the FDA's emergency use authorization (EUA) policy or you need support for a complete 510K submission, Eurofins Medical Device Testing provides manufacturers with comprehensive testing support for all levels of approval.
Choose GBPI mask testing instrument to help you:
l Understand new testing requirements related to the COVID-19 crisis
l Meet requirements for FDA Enforcement Policy for Face Masks and Respirators
l Meet requirements for a 501k submission
l Select the most appropriate method for your specific product
l Ensure the safety of every lot released
Comprehensive Testing Instruments:
· Penetration of Synthetic Blood Testing (ASTM F1862)
The test is used to evaluate the resistance of medical face masks to penetration of a high-velocity stream of synthetic blood. A visual assessment of blood penetration is used to determine product acceptability.
More details about Mask Synthetic Blood Penetration Tester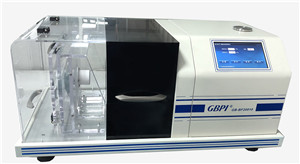 · Flammability Testing (16 CFR 1610)
The test is used to evaluate the flammability of materials commonly used to manufacture medical textiles such as face masks. Specimens are cut to a prescribed shape and subjected to a standardized flame for one second. The time required for the flame to spread and resistance to ignition are used to determine material acceptability.
More details about Face Mask Flame Retardant Tester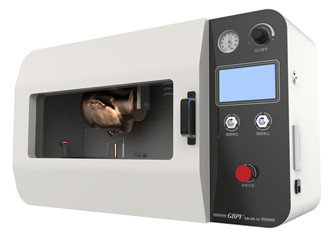 · Bacterial Filtration Efficiency (BFE) (ASTMF2100, ASTMF2101, EN14683)
It is used to test the percentage of materials containing bacteria suspended particles at the specified flow rate. The dual gas path simultaneous comparison sampling method is used to improve the accuracy of sampling, which is suitable for the performance testing of bacterial filtration efficiency of medical surgical masks by metrological inspection departments, scientific research institutes, medical mask manufacturers and other relevant departments.
More details about Mask Bacterial Filtration Efficiency (BFE) Tester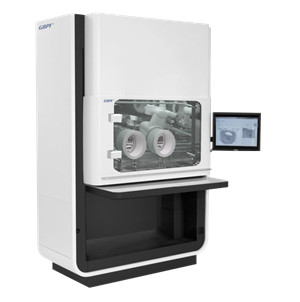 · Differential Pressure
Used to measure differential pressure of air coming through a mask at a consistent flow rate. Testing performed per EN 14683:2019 Annex C.
More details about Face Mask Pressure Differential Tester