Biodegradable plastic, also known as biodegradable plastic, refers to the degradation caused by the action of microorganisms present in nature under conditions such as soil and sand, or specific conditions such as composting or anaerobic digestion or aqueous cultures, and eventually completely degrades into carbon dioxide (CO₂ ) or/and methane (CH₄), water (H₂O) and the elements it contains mineralized inorganic salts, and new biomass of plastics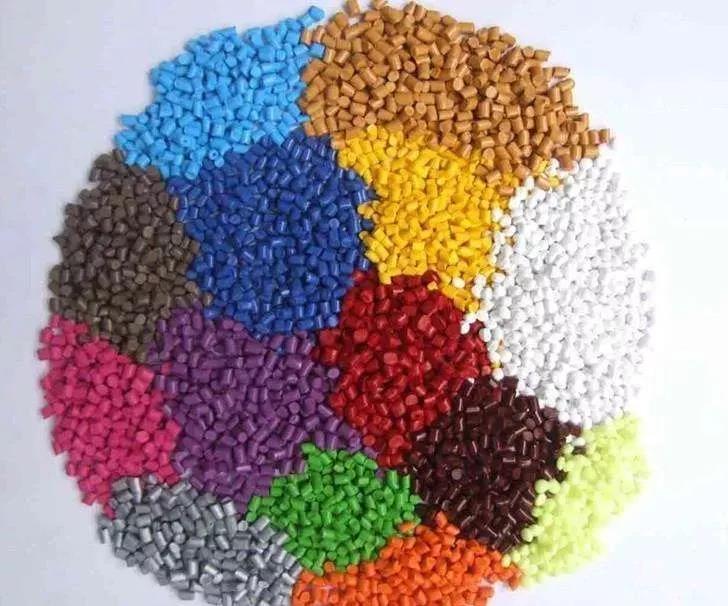 The EU is acting against plastic pollution. From 3 July 2021, single-use plastic plates, cutlery, straws, balloon sticks and cotton buds cannot be placed on the markets of the EU Member States. In addition, the same measure applies to cups, food and beverage containers made of expanded polystyrene, and all products made of oxo-degradable plastic.
Single-use plastic products are made wholly or partly of plastic and are typically intended to be used just once or for a short period of time before they are thrown away. Under the new rules, certain throwaway plastic products for which alternatives exist are banned. Specific measures are also introduced to reduce the use of certain products.

( NATIONAL CONFERENCE OF STATE LEGISLATURES)
State legislatures have considered a number of measures to reduce the prevalence of plastic bags at grocery stores and other businesses.
Reducing bag use can mitigate harmful impacts to oceans, rivers, lakes, forests and the wildlife that inhabit them. It can also relieve pressure on landfills and waste management.
While some states are focusing on implementing effective recycling programs, others are imposing bans or fees to discourage the use of plastic bags altogether.
Eight states—California, Connecticut, Delaware, Hawaii, Maine, New York, Oregon and Vermont—have banned single-use plastic bags.
In August 2014, California became the first state to enact legislation imposing a statewide ban on single-use plastic bags at large retail stores. The bill also required a 10-cent minimum charge for recycled paper bags, reusable plastic bags, and compostable bags at certain locations. The ban was set to take effect on July 1, 2015, but a referendum forced the issue onto the ballot in the November 2016 election. Proposition 67 passed with 52 percent of the vote, meaning the plastic bag ban approved by the Legislature remains the law. A detailed summary of the law can be found below. Voters also rejected a second measure, Proposition 65, which proposed to create an environmental fund with proceeds from a 10-cent charge for alternative bags.
Hawaii has a de facto statewide ban as all of its most populous counties prohibit non-biodegradable plastic bags at checkout, as well as paper bags containing less than 40 percent recycled material. Bans in Kauai, Maui and Hawaii counties took effect between 2011 and 2013, with Honolulu becoming the last major county to approve the ban in 2015.
New York became the third state to ban plastic bags in 2019 with passage of Senate Bill 1508. The law, which goes into effect March 2020, will apply to most single-use plastic bags provided by grocery stores and other retailers. Bags distributed at the meat/deli counter and bulk food area are exempt, as well as newspaper bags, trash bags, garment bags, bags provided by a pharmacy for prescription drugs, and restaurant takeout bags. The law allows individual counties the option of placing a 5-cent fee on paper bags, with 2 cents going to local governments and 3 cents to the state's Environmental Protection Fund.
Five other states enacted legislation in 2019—Connecticut, Delaware, Maine, Oregon and Vermont. In addition to plastic bags, Vermont's SB 113 also placed restrictions on single-use straws and polystrene containers.
In 2009, the District of Columbia enacted legislation requiring all businesses that sell food or alcohol to charge 5 cents for each carryout paper or plastic bag.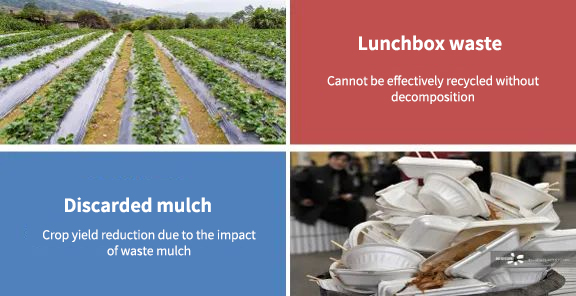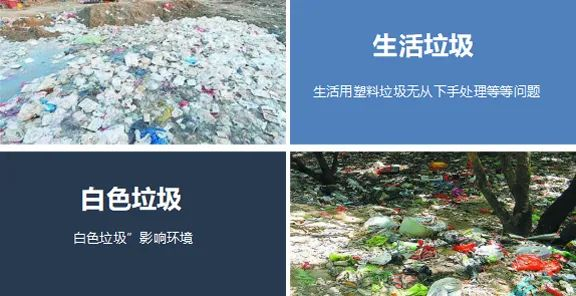 It is understood that PBAT and PLA are very active in biodegradable plastic research and one of the best degradable materials for market application. 2020 annual production capacity of PBAT and PLA in China is about 300,000 tons and 100,000 tons respectively, while according to industry estimates, by 2025 the demand space for biodegradable plastics in four fields, such as product packaging, disposable plastic tableware, plastic shopping bags and agricultural land film, will total According to the industry estimation, by 2025, the demand for biodegradable plastics in four fields, such as product packaging, disposable plastic tableware, plastic shopping bags and agricultural land film, will form a combined market space of about 2.5 million tons.

The emergence of degradable materials not only conforms to the development theme of green environment protection, but also is a new trend in the development of packaging materials. In order to fill the gaps in the country, GBPI has independently developed GBDA-180 Intelligent Compost Degradation Tester , which can determine the final aerobic biodegradation capacity of the sample material by measuring its carbon dioxide emission under controlled composting conditions. This method achieves the best biodegradation rate by adjusting the conditions of temperature, humidity and oxygen concentration in the composting container, and is one of the necessary equipment for inspection and testing institutions, research and universities to conduct research and analysis tests on degradable materials.

1、Accurate and reliable data
High precision gas mass flow controller to ensure the stability and accuracy of the inlet gas flow, original imported brand carbon dioxide sensor to ensure the accuracy of the measurement results, built-in cavity metering calibration system, convenient detection of carbon dioxide and oxygen accuracy.
2、Easy operation
Professional software support, the software interface is simple and clear, easy to operate, the test process can be set flexibly. Fully automatic operation, set the corresponding parameters and test with one key. The software displays and records the experimental status and process parameters in real time. Professional test report generation, can export Office, PDF and other formats of files.
3、Advanced technology
Built-in automatic stirring system, customizable stirring cycle and stirring time, PID fuzzy algorithm temperature control technology to achieve high precision temperature control. Built-in hermeticity testing system to ensure the air tightness of the gas path.
4、High testing efficiency
Eighteen cavity specimen independent experiments, each cavity separate data acquisition.
5、Permission management and data tracking
User name password is required to log in to the workstation. Users are divided into various levels such as operator and administrator (such as administrator, operator, observer, etc. but not limited to these levels). Administrators can adjust permissions for various levels; such as adding and reducing system control items at a certain level. With audit trail function (system audit trail, project operation audit trail, method audit trail), each data change is recorded; ensures the security and integrity of test data.
6、Environmental testing equipment is stable and reliable, easy to maintain
Professional carbon dioxide, oxygen, pressure sensors, high precision, good stability, can run for a long time, functional modular design, easy to maintain.
GBPI is a supplier of flexible packaging testing equipment ,20 years of research and development experience allows us to quickly give each test instrument program, more communication more understanding, need more content consulting can be directly below the mail us