The mask tensile testing machine is also called an electronic tensile testing machine. The machine needs regular maintenance.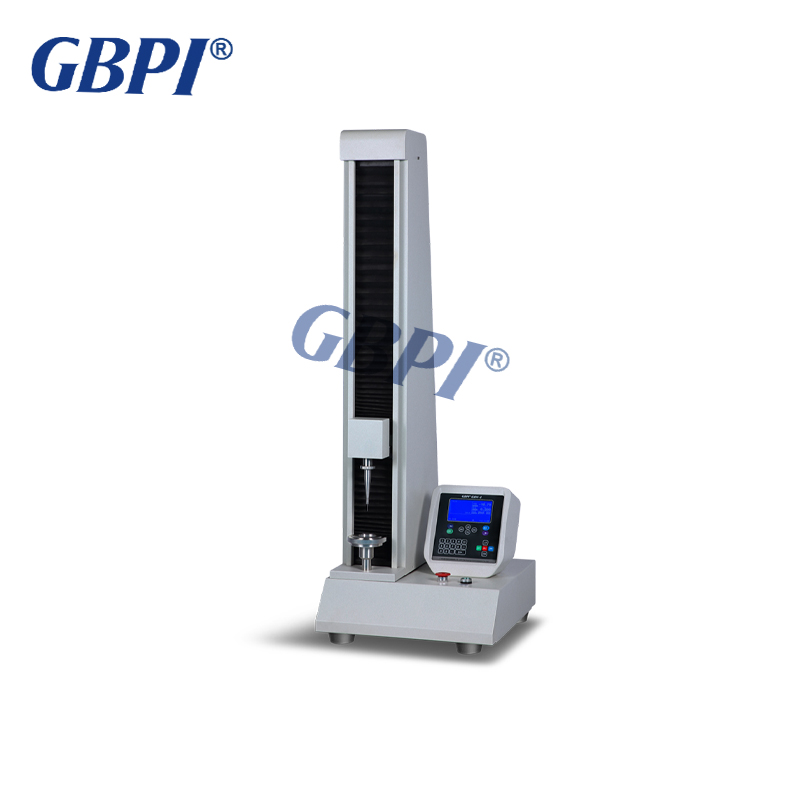 The following are the general maintenance steps for reference:
1:the fixtures equipped with the machine should be coated with anti-rust oil for storage;
2:because the jaws of the electronic universal tensile testing machine are often used, it is easy to wear, and too much oxide scale can easily lead to small piston damage and oil leakage, so the jaws should be cleaned frequently and kept clean (it is best to complete the test each time After cleaning);
3: the sliding surface where the steel plate is in contact with the lining plate and the dovetail groove surface of the lining plate should be kept clean, and a thin layer of MoS2 (molybdenum disulfide) grease should be regularly applied;
4:regularly check the screws at the jaws. If any looseness is detected, it should be tightened in time;
5:regularly check the transmission of the sprocket. If any looseness is detected, retension the tensioner.
The mask testing instrument independently developed and designed by GBPI has been well received in the market. In addition to the mask tensile testing machine, there are also bacterial filtering instruments and particulate filtering on the market. Please contact us directly for further information.
GBPI is a national new technology enterprise and a model unit of China's credit enterprise. It is committed to the research and development and production of packaging testing instruments and mask testing equipment. The company has a large production plant, as well as multiple marketing centers, logistics centers and after-sales centers. The company's staff are professionals who have been in the inspection field for 20 years. They have rich testing experience and strong technical force, and can provide you with professional personalized customization and system solutions.