What is a carton compression testing machine?
The carton compression tester is the most direct test instrument for testing the compressive strength of cartons or other packaging containers. It is used to determine the compressive strength of cartons and can be used for pressure-holding and stacking tests. The test results can be used as the height of the factory stacking finished packaging boxes Or an important reference for avoiding risks in the transportation and distribution of goods or an important basis for designing packaging boxes.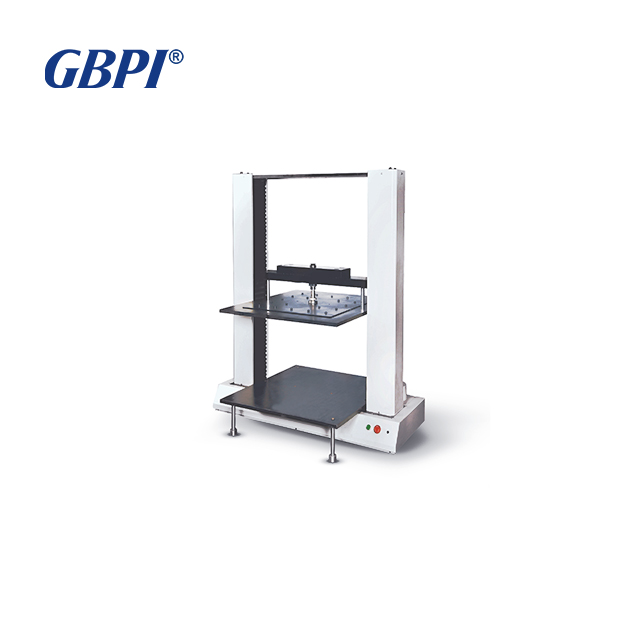 How to use compression tester in packaing?
First of all, you must choose a suitable compression tester. GBPI can select a suitable load carton tester for you according to the customer's industry, such as the GBN200Z Packaging Compression Tester , GBN2000Z Box Compression Tester
The equipment used in the pressure test of cartons is the special pressure testing machine for cartons. This kind of testing machine has two pressure plates with larger area. The common sizes of upper and lower pressing plates are 1.5m × 1.5m or 1m × 1m. One of the two compression plates is a supporting plate, whose position can be adjusted according to the size of the sample to make it have a suitable height, and then fasten it; the other is a pressing plate, which can slide along the guide rod (column) to exert pressure on the sample.
The maximum working capacity of the testing machine is 20kN (2000kgf), the moving speed of the pressure plate is 10mm / min, and some of them are 1 inch / min. The equipment shall be equipped with displacement indicating device with measurement accuracy not less than ± 0.5mm. GBPI testing machines are equipped with automatic recorder, which can record load deformation curve by itself.
The professional packaging inspection program is all in GBPI