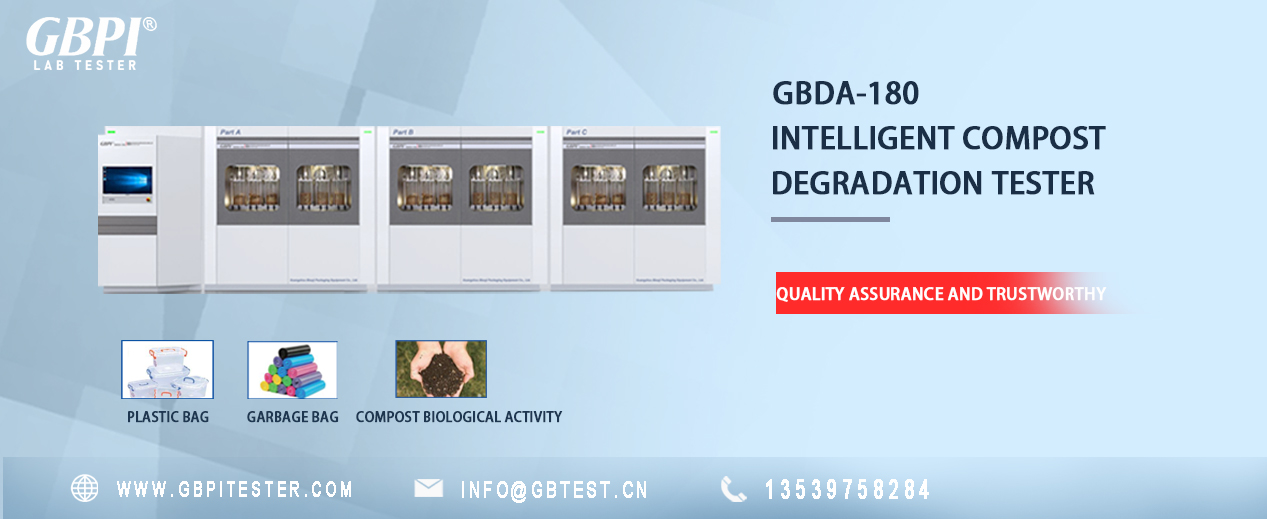 Disposable tableware, disposable plastic products, and agricultural mulch are difficult to recycle, and the main treatment methods are incineration and landfill. If incinerated, a large amount of harmful gas will be generated, which will pollute the environment. The polymer buried in it cannot be decomposed by microorganisms in a short time, which will also pollute the environment. There are also discarded plastic films in the soil, which hinder the development of crop roots and the absorption of water and nutrients, which will reduce the permeability of the soil and reduce the yield of crops.
After eating the discarded plastic film, it will also cause intestinal obstruction and death. The synthetic fiber fishing nets and fishing lines lost to the ocean or discarded in the ocean have caused considerable harm to marine life, so GBPI R&D team takes care of our global environment as a responsibility. With the orientation of recyclability, easy recycling, and degradability, the compost degradation tester has been developed to enable more materials to meet the requirements of degradability and reduce plastic pollution. GBPI testing experts will take you to learn about compostable degradable plastics and the relevant standards for compost degradation testing.
Compostable degradable plastic refers to the ability of degradable plastic to be biodegraded during the composting process. It must be stated that the material is biodegradable and disintegrable in the composting system, and is completely biodegradable in the final use of the compost. Compost must meet the relevant quality standards, such as no biological toxicity, low heavy metal content, and no distinguishable residues. The compost degradation tester newly launched by the GBPI R&D team can detect the corresponding substances by the composting method, the maximum biodegradation rate under the condition of oxygen supply, and determine the biodegradability of the compost product. The completely biodegradable material can be completely decomposed by microorganisms, which is environmental Have a positive effect.
Compost testing related standards:
ASTM D5929-1996 (2009) Test for measuring the biodegradability of materials exposed to the composting conditions of urban solid waste with a compost gas permeability tester
ASTM D6400-2012 is designed for compostable plastic specifications for municipal or industrial facilities
ASTM D5975-1996 (2010) Test for determination of compost stability by measuring oxygen consumption method
ASTM D6340-1998 (2007) Test for the determination of aerobic biodegradation of radioisotope traced plastics in aqueous or composting environments
DIN EN ISO 14855-1-2008 Determination of final aerobic biodegradability of plastic materials under controlled composting conditions
DIN EN ISO 14855-2-2009 Determination of final aerobic biodegradability of plastic materials under controlled composting conditions
DB37/T 2248-2012 edible fungus residue composting technology operating procedures
DB37/T 3424-2018 Garden Waste Compost Fermentation Technical Specification
DB64/T 871-2013 Technical Specification for Composting Livestock and Poultry Manure
DB64/T 900-2013 Technical specification for production facilities of tomato, cucumber and watermelon using compost and its extract
GB/T 19811-2005 Determination of the degree of disintegration of plastic materials under defined composting pilot conditions
GB/T 28206-2011 Technical requirements for compostable plastics
GB/T 16716.7-2012 Packaging and Packaging Waste Part 7: Biodegradation and Composting
NY/T 3442-2019 Technical specification for livestock manure composting
For more product information about the compost degradation tester, please contact us directly, and we will provide customers with solutions 24 hours a day. GBPI is a supplier of flexible packaging testing equipment , mask testing equipment , and testing solutions. It has more than 20 years of experience in the field of testing equipment. The company has a dedicated R&D and after-sales team, which can accept customer testing service and on-site teaching machine services. Not only that, we can also help customers with one-stop customized laboratory testing solutions. GBPI has passed ISO 9001 certification, we have become a large-scale testing agency supplier, and cooperate with many international standards organizations. According to customer requirements, we can provide CE, ISO, CNAS calibration certificates, etc. We have established long-term cooperative relationships with large international third-party giants such as SGS, BV, TUV and Intertek. Excellent quality and top after-sales service help GBPI to be recognized by our customers.