Packaging material properties plays an important role in the food pharmaceutical products shelf life.Packaging Material Testing plays a critical role in the life cycle of a polymer, from the raw material to the compound through to the semi-finished and finished product. Each stage has different test requirements, and each end user may require a different test solution depending on their role, whether it is in Product Researach and Development, Quality Control , Testing Services , or Research.
What is plastic Properties,it mainly including Water Vapor Transmission Rate(WVTR), OxygenTransmission Rate(OTR), Dynamic Mechanical Analysis – DMA, Creep Testing, long term, Stress Relaxation,Tensile Strength and Modulus, Compression Strength and Modulus, Flexural Strength and Modulus, Poisson's Ratio, Coefficient of Friction, Impact Testing - Pendulum etc. And typical Test Solutions for the Plastics Industry are Water Vapor Transmission Rate(WVTR) Testing, OxygenTransmission Rate(OTR) Testing, Tensile Strength Testing, Coefficient of Friction (COF) Testing
GBPI as a China Pioneer Packaging Testing Equipment MANUFACTURER, supply high quality water vapor permeability tester, oxygen permeability analyzer, universal tensile tester, Coefficient of Friction Tester and other packaging barrier material testing equipment to meet different packaging industry customers requirements.
GBPI WVTR Tester W401 with The State Certificate for Gradation of the certified Reference Materials and Licence for Manufacturing Measuring Instruments of the state Reference Materials(GBW(E)130543/4)of Water Vapor Permeability Analyzer approved and issued by General Administration of Quality Supervision, Inspection and Quarantine of the P.R.C. Adopting state reference materials to calibrate and verify the instruments, data reliability up to 100%, with universal temperature and humidity calibration interface and test repeatedly, the dispersion of the same sample test data are less than 5%. Ensure the accuracy, universality and authority of the test data. this instrument supports two methods of reference materials and standard gas to calibrate and certificate; operation is simple, user only need use certified reference materials for normal testing, and then input the test result into the instrument interface.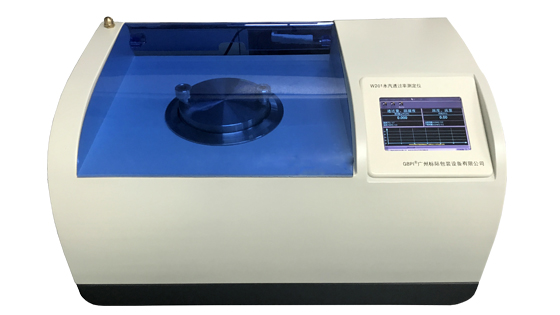 GBPI OTR Analzyer Y310 high efficiency with data is independent in three test chambers: Each chamber test independently, three same/different samples can be test at the same time and output three separate test reports, which improve the test efficiency, one set is worth three sets.
Measurement precise up to 0.001 cm3/(m2•24h), can test high barrier materials, such as aluminum foil. By adding package-testing accessories, can test oxygen transmission of various containers such as bag, bottle, can and bowl.By adding adaptive accessory, can expand upper limit of test range to 26000 cm3/m2•24h.Comply to Standards:GB/T19789-2005、YBB00082003-2015、ASTM D3985、ASTM F2622 、ASTM F1927、ASTM F1307、ISO 15105-2、DIN 53380-3、JIS K-7126-B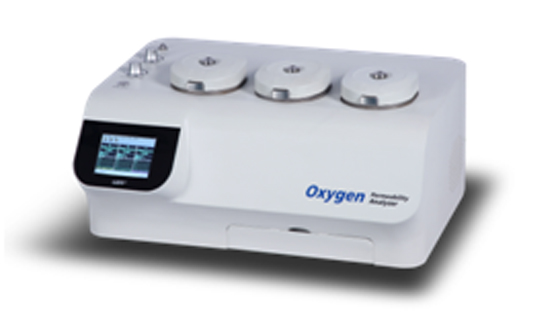 GBH-1 Electronic Tensile Tester apply to test the traction, stripping, sealing, tear, piercing, compression, bending, and cutting strength of plastic film, composite film, tape, soft packaging material, rubber sheets, paper, non-woven fabrics and other packaging materials, widely used in industries of plastic films, packaging, pharmaceuticals, food, inspection agency, research institute, college and so on.
Test force range 0~500N (0~1500N optional ), 1400% elongation
Test accuracy within ±0.5% of the displayed value (grade 0.5)
Test speed 0-500mm/min (infinitely variable speeds)
Displacement within ±0.5% of the displayed value
Test width range 30mm (customization available)
Travel distance range 750mm
GM-4 Coefficient of Friction Tester can test the coefficient of friction of plastic film, thin sheet, paper and so on, widely used in packaging industry, film-making companies and packaging material inspection agencies.It is equipped with LCD display dynamic COF and static COF.Simple calibration of force sensor.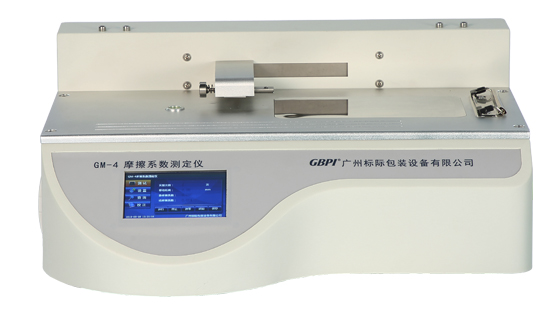 Any questions about plastic and barrier material testing please feel free to leave us a message,we will help you solve it out within 24 hours.