This post will help you understand the context, performance criteria, and minimum requirements of ASTM levels in various medical masks and their respective uses fields.
ASTM General Overview
ASTM is the american society for testing and materials. ASTM International sets the preferred international standard in healthcare for best practices inclusive of testing and requirements for performance of materials.
Understanding quality and performance standards will help you identify your needs for PPE and authenticate compliant products.
ASTM performance benchmarks are reasonable indicators of price, quality, and performance.
What are ASTM Testing Methods for Medical Face Masks?
ASTM levels represent performance classes for face mask materials as bacterial filtration efficiency (ASTM F2101), sub-micron particulate filtration efficiency (ASTM F2299), differential pressure (MIL-M-36954C), fluid penetration resistance (ASTM F1862) and flammability (16 CFR Part 1610) [8].
ASTM F1494 – 14
Standard Terminology Relating to Protective Clothing
ASTM F2101 – 14
Standard Test Method for Evaluating the Bacterial Filtration Efficiency (BFE) of Medical Face Mask Materials, Using a Biological Aerosol of Staphylococcus aureus
ASTM F2101 tests the difference in upstream and downstream bacteria counts before and after a test agent is aerosolized through a mask material.
Continue to: Mask Bacterial Filtration Efficiency (BFE) Tester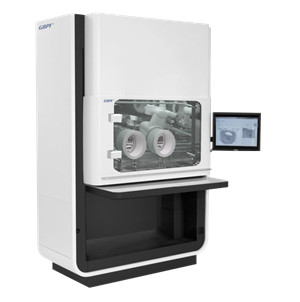 ASTM F2299 / F2299M – 03(2017)
Standard Test Method for Determining the Initial Efficiency of Materials Used in Medical Face Masks to Penetration by Particulates Using Latex Spheres
Continue to: Face Mask Particulate Filtration Efficiency (PFE) tester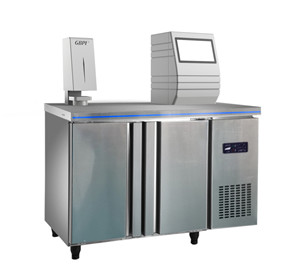 ASTM F1862 / F1862M – 17
Standard Test Method for Resistance of Medical Face Masks to Penetration by Synthetic Blood (Horizontal Projection of Fixed Volume at a Known Velocity)
Continue to: Mask Synthetic Blood Penetration Tester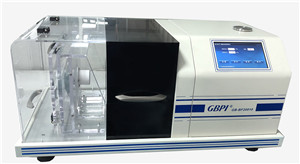 ASTM F2100 – 11 Mask Requirements
This specification covers the classifications, performance requirements, and test methods for the materials used in the construction of medical face masks used in health care services such as surgery and patient care.