Foreword: Recently, many manufacturers worry that the COVID-19 vaccines will affect the demand for masks. Many manufacturers believe that there is no need to produce masks, let alone buy mask testing equipment. This article discusses whether there is no market for masks after inoculation of the COVID-19 vaccine on this topic?
1.As the U.S. election has entered a fever pitch, the COVID-19 vaccine has even become the core weapon in the presidential campaign.
Donald Trump has stepped up pressure, hoping to come up with some kind of COVID-19 vaccine before the election in November this year. However, experts worry that there will be a disaster like the magic drug hydrochlorofluorocarbon Donald Trump boasted. Anthony Fauci, a member of the President's Pandemic Plague Working Group and the chief virologist in the United States, is skeptical. He said, "It's unlikely, but it's not impossible. Most people think it's possible in November or December. It will do." The WHO stated that it will not recommend the use of any new crown vaccine until it is proven to be effective and safe.
On October 23, US Democratic presidential candidate Biden stated that if elected, as part of his "national strategy" to deal with COVID-19, he will require free COVID-19 vaccination for all Americans. Biden advocates abiding by the guidelines for wearing masks and maintaining social distancing set by medical professionals, and said that he will urge Congress to pass a comprehensive epidemic bill, which will be signed within 10 days after he takes office.
With the result of the general election coming to an end, Biden's victory is in sight. The prevention and control of the epidemic will only become more and more rigorous.
2.When will COVID-19 vaccine be available? Do We still need to wear a mask after vaccination?
1)Zhong Nanshan:
   Mass vaccination takes 1 to 2 years
   Academician Zhong Nanshan introduced that at present, there are more than 29 million confirmed cases of new coronary pneumonia worldwide and more than 900,000 deaths. He reminded everyone to continue to adhere to the good hygiene habits of wearing masks and washing hands frequently. To regarding the prevention strategies that everyone cares about, he introduced that it takes 1 to 2 years to complete the mass vaccination. Currently, China maintains cooperation with more than 40 countries and has been approved to carry out phase III clinical trials in Brazil, Russia and other countries. Four vaccines have entered clinical phase III trials in cooperation with international partners.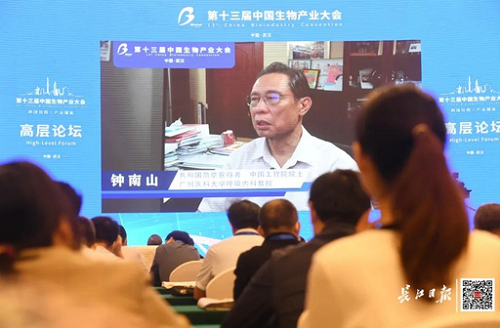 2)Do we still need to wear medical mask after receiving COVID-19 vaccine?
Zeng Guang, chief epidemiology scientist of the Chinese Center for Disease Control and Prevention, said that winter and spring are a period of high incidence of respiratory infectious diseases. In addition to new coronary pneumonia, there are other respiratory infectious diseases such as influenza and adenovirus. No new crown vaccine is completely effective. In addition, for most people, the vaccine may not be available this winter and next spring.
Therefore, it is necessary to decide whether to wear a mask according to the domestic new coronary pneumonia epidemic and other respiratory infectious diseases, ventilation measures, and autoimmune status. Especially some elderly people, patients with chronic diseases, and children should be protected. In addition, it is recommended that everyone maintain good habits such as wearing masks, washing hands frequently, and keeping distance.
It is estimated that it will take 2-3 years for a large-scale vaccine to come out, and it is not ruled out that there are some mutated new coronaviruses. Keep wearing a mask to keep the virus away from us.
3.COVID-19 cases surge in USA, N95 mask supply is in emergency again
Manufacturers and health officials say that the surge of new crown cases on the stockpiles of N95 masks in most parts of the United States has caused critical health protection equipment to be under pressure again.
Since the first few months of the outbreak, the supply of health protective equipment across the United States has improved, but the level of protective equipment in some medical institutions is still far below the recommendations of regulatory agencies. Even though manufacturers have increased production, many health and medical facilities are still rationing and even reusing masks. Some state health departments have also stated that they expect the supply to be further tight. In Michigan, for example, nearly two-thirds of health systems report that the supply of one or more types of protective equipment is insufficient for three weeks. The state's health department recommended inventory levels for 90 days of supply.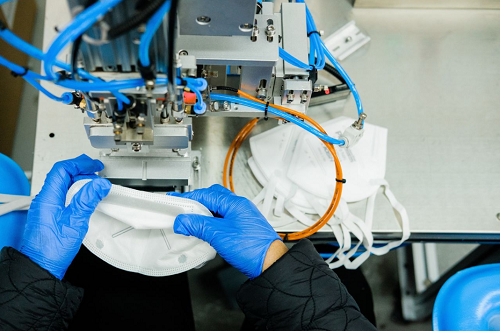 4.Masks are still in short supply. In addition to ensuring the number of masks, the quality of masks needs to be guaranteed.
The current Global Covid-19 pandemic is causing shortages of personnel protection equipment and many new companies are looking to address this situation by starting to manufacture and test PPE equipment. There have also been instances where PPE has been supplied that upon testing failed to meet the required performance standards potentially putting medical staff at risk hence there is an increased focus on improving the supply of quality, tested PPE. The equipment used to test against ASTM F 2299 & ASTM F 2101 where applicable,how GBPI instruments can be used to carry out this testing.