On December 13, Iranian client Ashki visited GBPI's headquarters. He was warmly received by the leader of the International trade department and relevant personnel of the production department and the after-sales department of the company.
GBPI's business has been extended to the Middle East. Ashki came to guangzhou this time is for conducting field training, he hopes can take the opportunity to communicate deeply and reach further cooperation intention.

Subsequently, under the guidance of international trade department colleagues, Ashki mainly visited the office area and the production area of GBPI. Moreover, he expressed a keen interest in the water vapor permeability analyzer of GBPI, and asked the working principle and operation scheme about the instrument.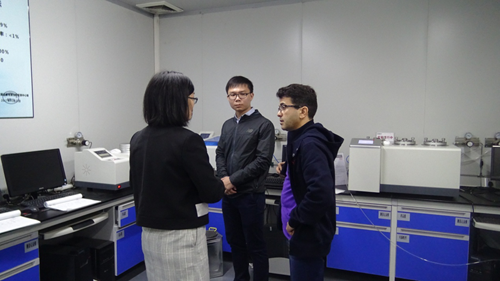 Ashki came to the company's production department to learn more about the instruments production process, and tested the performance of the instruments on site. He gave high evaluation and affirmation to GBPI 's standardization of production process.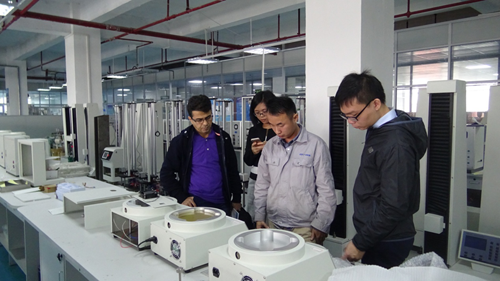 Ashki said that he had further recognition of the products and research strength of GBPI after he visited GBPI. There are core technologies and quality as well, and the performance is very high. Compared to other companies, the prices of GBPI are more competitive.
More importantly,after visiting and knowing more about our factory,Ashki inform us that they will consider a new laboratory to equipped with our overall packaging testing instruments including water vapor permeability tester,oxygen permeation analyzer,universal tensile measure tester,heat sealing tester,coefficient of friction tester and other needed instruments for the laboratory.