Thanks for our India customers continuous support our GBPI packaging testing equipment,our general manager Mr Zhou and foreign manager Miss Janice visit our india customers with som traditional chinese gifts.
Mr Zhou always focus on instruments quality control and he definetely visit customers factory to know more about the testing instruments working status,and absolutely customers feedback is very good comments on our testing mahcine.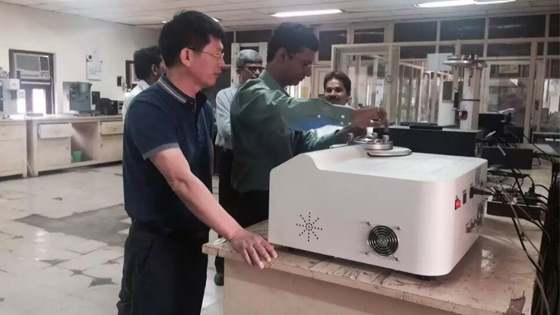 Mr Zhou and Miss Janice visit our india cooperative partner to know more about our oxygen permeability tester Y310 working status.Definetely,our customers said the testing instrument can greatly help their work a lot and working high precision and test data accuracy.