Greatly welcome our India VIP Customer Mr Sanjay visit our GBPI Packaging Testing Equipment Factory at Guangzhou!
Mr Sanjay has cooperated with our GBPI over 16 years,he help us to develop India market and buy our Water Vapor Permeability Tester and Oxygen Permeability Analyzer every year! And Join India Government and Institution Department Tender with our latest packaging testing equipment.
Today,Mr Sanjay give a speech with our GBPI Foreign Sales Team.He share with us how to sale our water vapor permeation analzyer and oxygen transmission rate tester to customers.And how to show them our GBPI Competitive Advantage and High quality packaging testing equipment.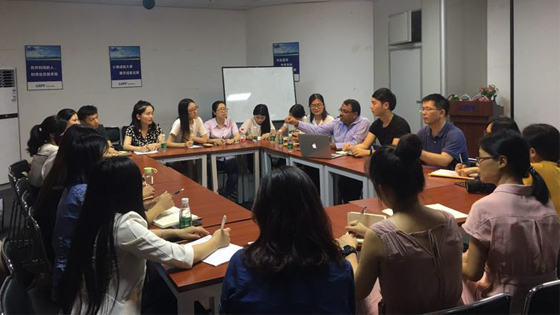 Below picture shows that Mr Sanjay is discussing with our water vapor permeation tester engineer about the calibration of OTR Analyzer and some other technical parameters.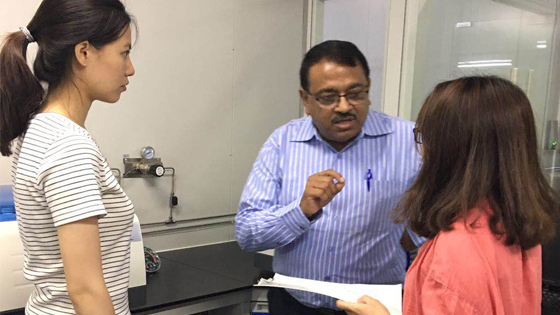 Our Foreign Salesgirl Janey and Vivi Treating Mr Sanjay and his accompany partners in our cooperation hotel hall.