Harvest September and October, every September and October of each year is our GBPI international exhibition moment! GBPI has been developing international market for many years, to provide dozens of countries and regions packaging testing instruments and testing services for institutional and corporate company
This year GBPI will bring the latest packaging testing equipment to participate in "America International Packaging Exhibition Pack Expo" and "K show in Germany", and will introduce our most competitive packaging solutions, comprehensive display the latest achievements in the field of packaging testing.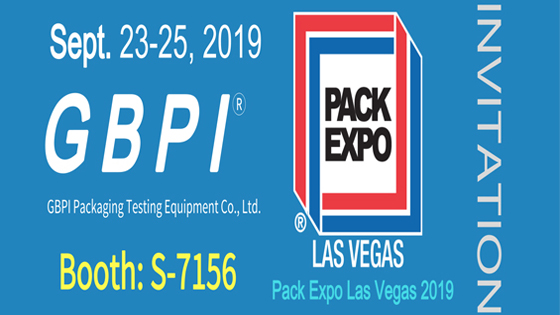 Pack Expo Las Vegas American International Packaging Exhibition, Booth: S-7156
Name : 2019 Las Vegas packaging exhibition PACK EXPO Las Vegas
Show Date: September 23, 2019 - September 25, 2019
Venue: Las Vegas
exhibition period: Once a year, each held in different cities
organizer: packaging Machinery Manufacturers Institute ,American international packaging exhibition sponsored by PMMI packaging Machinery Manufacturers Association, the annual session, in Chicago and Las Vegas two be held alternately, from 1995, the first session of the success so far, has developed into the largest packaging exhibition in North America, it is an international packaging exhibition in a very influential professional exhibition.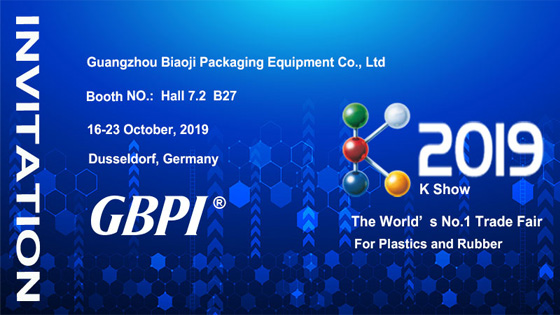 K show in Germany, Booth: 7.2 B27, from 19. October to 26. October 2016, in Düsseldorf Germany
K show is the world's largest trade fair for the plastics and rubber industry. It gathers the most important supplier of plastics and rubber machinery, raw and auxiliary materials and semi-finished products, technical parts and reinforced plastic products under one roof. It is an ideal platform to showcase products and innovations and to make business contacts. K will be by a special exhibition under the theme "Visions in Polymers", that presents the trends and innovations of the industry. Special consideration is given to the subjects of energy efficiency and resource conservation.
Guangzhou biaoji testing tech Co., Ltd. was established in 2002, is a national, comprehensive and independent third party testing services provider. We strive to provide plastic film water vapor transmission rate, oxygen transmission rate, gas permeation testing service for packaging, food, medicine, testing etc.. And access to many well-known international institutions and organizations Accreditation and certification, testing and certification results are internationally recognized.
The company laboratory passed the Chinese National Laboratory Accreditation accredited Conformity Assessment Board (CNAS), obtain certify by inspection and testing institutions accreditation (CMA). to provide material barrier property testing services For domestic food, medicine and other packaging industry manufacturers, to provide data support for the packaging product testing, to provide users with data comparison service, issued legally binding test data for customers.