Heat Seal Tester GBB-A1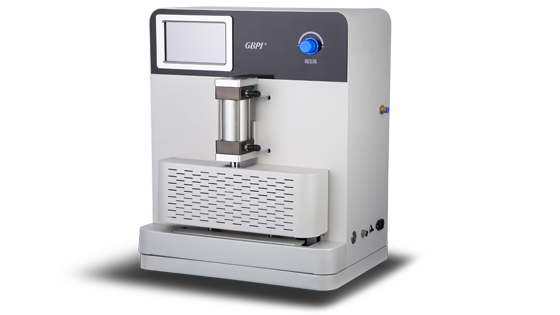 Application
GBB-A1 Heat Seal Tester can accurately test the heat seal temperature range, heat seal strength, suitable heat seal speed and heat seal pressure of plastic film base material, flexible packaging composite film, coated paper, aluminum foil and others. It is applied to the quality control of various plastic film, food and drug manufacturer, the scientific research and teaching experiment of testing institutions and schools.
Standards
QB/T 2358-1998, ASTM F 2029, YBB00122003-2015
Features
Upper and lower heat seal bars have independent temperature control and setting.
Use compressed air, pneumatic drive.
Automatic and manual modes; use foot switch for manual mode.
Can customize size, shape and smoothness of heat seal bar.
Can upgrade heat seal bar with anti-sticking function.
The equipment adopts digital P.I.D. temperature control to control the temperature more accurately;Temperature calibration is simple.
RS232 interface, experimental data can be exported quickly.
Specifications
Item

Technical parameters

Temperature range

Room temperature~300℃

Temperature precision

±0.2℃

Seal time range

0.01s~99.99h

Pressure range

0.05~0.8Mpa

Heat seal area

300mm × 5.5mm, smooth surface;

(lower bar has silicone pad as buffer)

Heat seal method

two ways: automatic or manual,external air cylinder

Power supply

AC220V 50Hz

Instrument size

700mm × 400mm × 540mm