Application Areas
Application of HPLC in the field of agriculture and food
It is mainly for the analysis of carbohydrates, vitamins, proteins, amino acids, additives, hormones, mycotoxins, pesticide residues, veterinary drug residues and inorganic components in food products to ensure food safety. It also has a wide range of applications in the specific migration in food contact materials.
Application of HPLC in pharmaceutical field
① Separation and analysis of component content of drugs
② Intermediate control in drug production
③ Analyzing the residual amount of drugs in the body
④ Determination of metabolites of drugs in various organs
Application of HPLC in the environmental field
①Environmental monitoring: N-methylcarbamate pesticides in drinking water, benzidine compounds in wastewater, and polycyclic aromatic hydrocarbon monitoring in solid waste.
②Environmental analysis: applicable to the separation and analysis of organic pollutants with low volatility, high molecular weight and poor thermal stability. Such as polycyclic aromatic hydrocarbons, phenols, polycyclic biphenyls, phthalates, benzidine, anionic surfactants, organic pesticides, herbicides, etc.
Application of HPLC in petrochemical field
HPLC has made a breakthrough in oil analysis, especially in the determination of polycyclic aromatic hydrocarbons and heavy hydrocarbons in petroleum. With n-hexane and dichloromethane as mobile phases, good separation and detection of hydrocarbon groups were achieved by multidimensional high performance liquid chromatography technique and suitable gradients.
Standards
Instrument standard: GB/T 16631-2008 general rules of high performance liquid chromatography
Agricultural and food field: sulfonamide residues GB 29694-2013, veterinary drug residues GB/T21317-2007, aflatoxin GB/T 30955-2014, vitamin A GB/T 17817-2010, melamine migration GB31604.15-2016,
Pharmaceutical field: geranium GB/T 22251-2008, Panax notoginseng 2020 Chinese Pharmacopoeia General Rules 0512, and
Environment: N-methylcarbamate insecticide EPA531, benzidine compounds in wastewater EPA605, polycyclic aromatic hydrocarbons EPA8310.
Cosmetics field: niacin, nicotinamide GB/T 29664-2013, antibiotics GB/T 24800.1-2009, preservatives GB/T 35800-2018, colorants GB/T 30927-2014
Basic composition.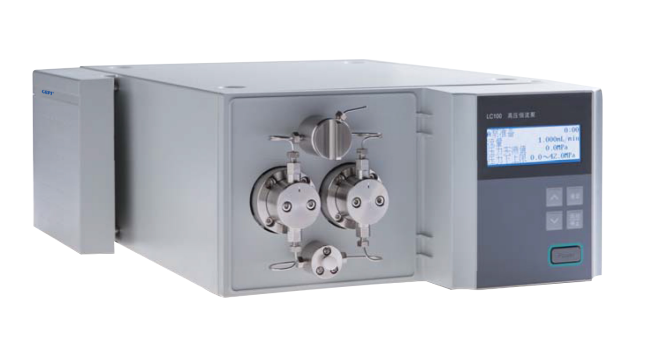 Infusion system: high pressure constant flow pump
Detection system: ultraviolet-visible detector (UVD), differential refractive index detector (RID), fluorescence detector (FD), evaporative light scattering detector (ELSD)
Separation system: chromatographic column + column temperature chamber
Result processing system: chromatographic workstation
Advantages.
Domestic leading level of processing technology
Hire a famous foreign industrial design company for shape design, more in line with the national aesthetic concept, the panel design more humane. The chassis is made of corrosion-resistant materials to avoid corrosion of materials due to solvent leakage during long-term use.
The liquid phase configuration is more diversified selection space
Increase the semi-preparation and preparation system. The detector can also be optional UV-Vis detector, differential detector, fluorescence detector, evaporative light scattering detector, etc. The autosampler further improves the liquid phase configuration. Simultaneously provide simple, professional version of two workstations
Unit operation real-time display
The workstation is fully counter-controlled for each unit operation (except for some special detectors) and displays the operation status of each component in real time.
Consumables replacement is fully humanized
Gas lamp installation positioning module, no need to adjust the optical path to achieve the new lamp replacement, the plunger rod automatically retracted, no longer worry about replacing the seal may cause damage to the plunger rod