ZM-100 Inverted Pressure Sterilizer Boiler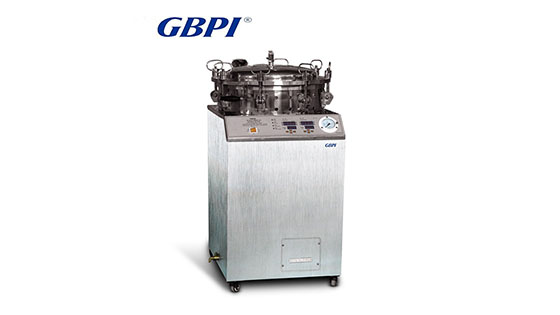 I. Function & Application:
ZM-100 Inverted pressuresterilizer boileris used for sterilization and high temperature test of packaging materials (including adhesives and printing ink) in the industries of packaging, plastic films, food, medical units, inspection agency, research institute etc.
II. Standards
It's up to the standards of GB 150, GB/T 10004, GB 4793, YY1007-2005.
III. Specifications
| | |
| --- | --- |
| Item | ZM-100 |
| The diameter of sterilizing barrel: | φ400mm,H500mm |
| The capacity of storage barrel | 50L |
| Range of working pressure | 0~0.22Mpa(saturated vapor pressure) |
| Power consumption | 4.5kw±10% |
| Water compensation pressure | ≥0.32 Mpa |
| Sterilization temperature | 100~135°C |
| Inverted pressure | 0.14~0.165 Mpa |
| Operational power supply | AC220V /50Hz |
IV.Working principle
Counter-pressure method: During the cooling process after sterilization of tested items (bags), the temperature inside the bag remains higher than outside the bag in the tank, and this can cause pressure difference and make the bag burst. To prevent the bursting, we can inject balancing pressure (counter-pressure) air during the cooling process to keep pressure in the tank and eliminate the pressure difference while temperature decreases gradually.
V.Features
1.Automatic rising temperature, automatic keeping temperature, automatic timing;
2.Inverted Pressure Sterilized function;
3.Unique chamber design can thoroughly sterilize items; Counter-pressure method can prevent sample bags from wrinkling or breaking.
4.Water shower cooling and air cooling, with high efficiency and good effect, fast heating and cooling.
5.Control of water level, time and temperature; multiple safety protection against water shortage and over temperature, and auto power off.
6.Five grades of safe measures, efficient and reliable.