Automatic Evaporated Residues Tester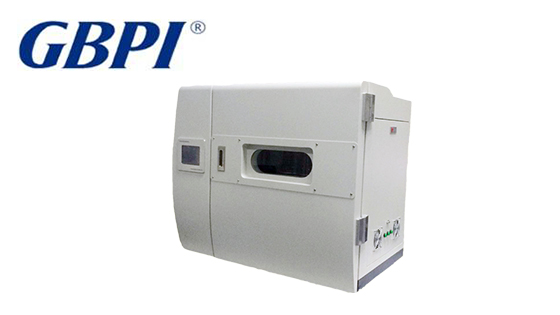 Working principle
Soak test sample in specified liquid; wash and evaporate evaporating dish dry, and put it into the machine chamber to dry it until its weight is constant; take an amount of the liquid and hold it in evaporating dish, evaporate the dish dry in water bath device; then put evaporating dish in machine chamber to dry in high temperature, and weigh the dish; then dry again, and weigh again, repeat this process until the weight is constant; the weight minus the weight of evaporating dish itself is the value of Evaporated Residues.
Standards
GB/T 5009.60-2003、GB/T 5009.64-2003、GB/T 5009.68-2003、GB/T 5009.69-2008、GB/T 5009.203-2003、GB/T 9740-2008
Features
Advanced Configuration and Technology
1) Carry cutting-edge ARM controlling system, and configured with a 7-inch color touch screen for setting parameters, display curves and report. Realtime displays the sample weights, residue rate, temperature and humidity.
2) With built-in water bath evaporating system and the water bath kettle adds water automatically.
3) Heating system adopts panel electromagnetic temperature controlling device. Program stepping temperature controlling system controls the temperature precisely, precluding over-heating.
4) Only need to manually put evaporating dish with liquid sample in machine test chamber; evaporating, drying, weighing, repeating process, constant weight judgment, and calculation are all automatically done by computer program.
5) Automatically saves test report with convenient and various checking function, easy to manage.
6) Supports win 10 operating system.
Safe
Really heated by water bath—prevent accident caused by air heating.
1) With solvent recycling system, preventing discharge of harmful solvents and caring the health of operator.
2) Airproof design prevents leakage in the evaporating process.
Fully Automatic and Easy Operation
1) Fully automatic operation, the entire evaporating procedure can work without manual operation.
2) Professional test report that can be exported in Office or PDF formats easily.
High Efficiency.
3) Eight work stations, each with independent test data; can test 8 samples at the same time.
Specifications
| | |
| --- | --- |
| Test range | 0~80g (residue weight) |
| Test precision | ±0.2mg |
| Resolution | 0.1mg |
| Temperature range | Room temperature~130℃ |
| Temperature precision | ±0.2℃ |
| Heated air circulation speed | 0.2 m/s |
| Test sample volume | 0~200mL |
| Test sample number | 1~9 pcs (each sample is independent) |
| Instrument size | 937 mm × 660 mm× 830 mm |
| Power supply | AC 220V, 50HZ |
| Power | 4000W |