ZF1800A Full-automatic Total Migration Tester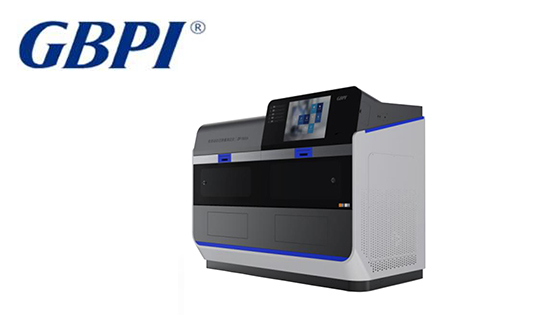 Application
Basic application

Food package test

Applicable to food containers, tableware and food packaging film and other products made from polyethylene (PE), polystyrene and polypropylene as raw materials.

Sealing gasket test of canned food

Applicable to sealing gasket and sealing ring of bottled and canned food that made from natural rubber. Such as a variety of fruit drinks, wine, spices and so on.

Interior wall coating and food container test

Applicable to those take vinyl chloride resin as the main raw material, such as vinyl chloride wall coating, food containers and so on.

Coating iron sheet test

Applicable to evaporation residue test for epoxy novolac coating inside of canned food.

Test for plant fibre food containers

Applicable to evaporation residue test food containers that take plant fibre pulp as raw material.

Chemical reagent

Suitable for evaporation residue test of chemical reagents that can be volatilized and purified the main part at boiling water bath temperature.
Product Feature
1. Feature of independent cooling and heating box system
1) Independent cooling and heating box, one box for heating, another box for cooling, save cold and heat exchange time
2) The unique design of automatic temperature control and automatic exhaust of moisture.
3) It can control the temperature and humidity when weighing, which ensure the consistency of ambient temperature and humidity during each weighing.
4) Temperature control range: temperature control range of water bath: 68.3 ~ 100 ℃; temperature control range of heating box: 68.3 ~ 117.9 ℃; Cooling box temperature control range: < 27.5 ℃; Accurate to ±3 ℃
2. Features of water bath built-in system
1) Built-in water bath evaporation system, add water to water bath automatically and auto detection for water level, auto control for water bath temperature, auto evaporate and drying;
2) Over-temperature automatic alarm system and water-dry automatic alarm system, multiple safety design, full protection of safe treatment of water temperature, water bath water, solvents emissions;
3. Solvents recovery system
1) Solvent evaporates in a fully enclosed system, automatic recovery of exhaust gas, no leakage
2) Configure the solvent recovery system, the chamber adopts fully enclosed design, effectively prevent solvent leakage, which ensure the health of operators.
4. Nitrogen-filled protection
The system is equipped with carrier gas to support rapid evaporation testing.
5.Negative Pressure Protection for testing chamber
1) Entrance and exit of the testing chamber are totally-enclosed
2) The test chamber can vacuum at any time to guarantee negative pressure.
6. Full-automatic Test
1) Integrated testing process with water bath, drying, weighing and evaporation all-in-one instrument, with built-in operation system, which carry ARM control system to control the mainframe by touch screen (testing equipment and control software combined into one).
2) Unattended automatic constant weight, reservation constant weightof empty cup, effectively shorten test time and improve test efficiency.
3) Fully automatic test, the test process can be set flexibly, one button operation, automatic feeding, automatic evaporation constant weight, automatic judgment, and stop.
4) With 18 test stations can realize vaporation independently, can test different samples at the same time and comes out independent data.
7. Software system
1) The software is designed according to the requirements of the new GMP appendix computer system. 
2) User name and password are required to login workstation.
3)Users are divided into various levels such as operators and administrators (such as but not limited to administrators, operators, observers, etc.)
4) Administrators can adjust permissions of various levels; for example, increase or decrease system control of one level.
5) With audit trail function (system audit trail, project operation audit trail and method audit trail), each data changes will be recorded; the security and integrity of test data are guaranteed.
6) Real-time display test weight, migration, temperature and other data of each chamber.
7) Test report --- Display detailed test data and curves. (Flexibility to choose which curves and parts of a curve to report) . Reports can be exported in Office, PDF and other formats.
8. Multiple security considerations
1) Water heating instead of electric heating, heating system is set out of testing chamber, no high voltage fire in evaporation chamber,security is guaranteed.
2) Over-temperature alarm, evaporation complete alarm, multiple alarm setting, good security performance.
Technical Parameters
| | |
| --- | --- |
| Items | Technical Parameters |
| Test range | 0.2mg/dm2-167000mg/dm2 |
| Resolution | 0.0001 g/dm2 |
| Scale technical parameters | measurement range:0~200g;resolution:0.1mg |
| Temperature control range of water bath | Room temperature~100℃ |
| Temperature control range of heating box | Room temperature~120℃ |
| Temperature control range of cooling box | Room temperature |
| Temperature accuracy | ±0.5℃ |
| Chamber temperature uniformity | ±5℃ |
| Quantity of samples | 1-18pcs(with independent data) |
| Constant weight time | 2.5h(conventional) |
| Evaporating dish volume | 0-200mL |
| Dimensions | L×W×H:180cm×90cm×120cm |
| Power supply | 220V,50Hz |
| Power | 5000W |