Electronic Bottle Wall Thickness Gauge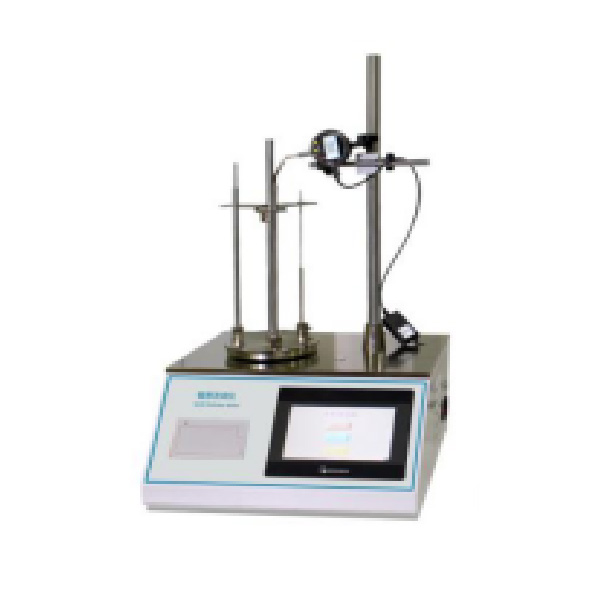 General Application
CHY-G Electronic Bottle Wall Thickness Gauge
is suitable for measuring the thickness of the bottom and wall of glass bottles in the pharmaceutical and food industries. Based on traditional thickness measuring instrument, the instrument adds a tray to stabilize the bottle, avoiding measurement errors caused by shaking of the bottle.
Techniques

7-inch color touch LCD screen, microcomputer control, automatic grouping and calculate maximum, minimum and average values.

Real-time display of rotation angle to ensure accurate return of measurement.

Meet two test methods of bottom thickness and wall thickness.

New added bottle supporting device on measuring platform supports adjustment of up and down, which makes the test easy and convenient.

System supports micro-printing.

Software user hierarchical authority management, data statistics and audit functions to meet industry requirements.
Specific Applications
Basic

Tests for thickness of bottle wall and bottom

For glass ampoules, glass tube bottles, glass molded bottles, glass tube injection bottles, glass molded injection bottles and oral liquid bottles.

Tests for thickness of bottle wall and bottom

For glass infusion bottles, beer bottles, spirits bottles, wine bottles, mineral water plastic bottles and carbonated beverage plastic bottles.
Measurement Principle
CHY-G Electronic Bottle Wall Thickness Gauge adopts capacitive displacement sensor technology. The measuring head contacts the bottle and corresponds to the dart head. The capacitive displacement sensor in the two systems collects the response data and then calculates the corresponding bottle wall/bottom thickness through the system.
Standards
YBB00332002-2015: Ampoules made of low borosilicate glass tubing
YBB00332003-2015: Injection Vials Made of Soda Lime Glass Tubing
YBB00032004-2015: Oralliquid bottles made of soda lime glass tubing
GB 12415-90: Pharmaceuticalglasscontainers- Stressexamination-Testmethods
Technical Specification
| | |
| --- | --- |
| Items | CHY-G Electronic Bottle Wall Thickness Gauge |
| Measurement range | 0-12.7mm/0.5 |
| Division value | 0.001mm/0.00005″ |
| Sample diameter | 5mm-300mm(customized support) |
| Sample height | 5mm-330mm (customized support) |
| Size | 400(L)X 360(W)X 700(H)mm |
| Communication connector | USB connector |
| Environmental temperature | 15-50℃ |
| Environmental humidity | 10-90%, no condensation |
| Power | 220V/50Hz/60W |